Now-a-days we started including mushrooms twice a month , as they say it is very good source of protein. Generally i make Mushroom Masala or Kadai Mushroom . So i wanted to try something different this time and made this mushroom pepper fry. For a change i made a dry subzi in chettinad style with freshly ground spices. The pepper fry was very nice and it tasted well with rasam rice.
Ingredients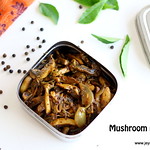 Preparation Time
: 10
 mins
|
Cooking Time
: 10|
       Serves:
 2
    Button Mushrooms      10
    Onion            1
    Green Chilli  1
    Black Pepper   1/4 tsp
    Coriander seeds   1/4 tsp
    Fennel seeds    1/4 tsp
    Cumin seeds    1/4 tsp
    Salt     As needed
    Turmeric powder   a pinch
    Oil       2 tsp
    Mustard seeds    1/4 tsp
    Curry leaves   few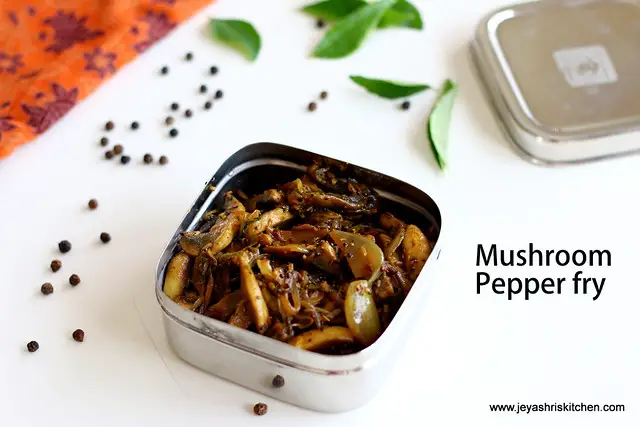 Method:
Clean the mushrooms and slice them into thin long pieces.
Slice the onion into thin and slit the green chilli.
In a pan add oil and throw in the mustard seeds, green chilli and curry leaves.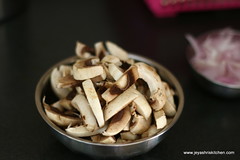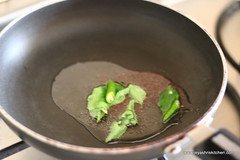 Ground the black pepper, coriander seeds, fennel seeds and cumin seeds using a mortar and pestle.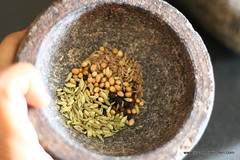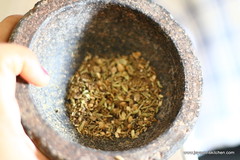 Add the onions to the oil and saute till they become translucent. Add in the mushrooms, turmeric powder and salt. Mix well and cook in a low flame.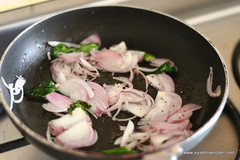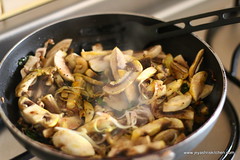 Add the freshly ground spices to this and mix well. No need to add water while cooking.
The mushroom tends to ooze out water . This will get cooked very fast also.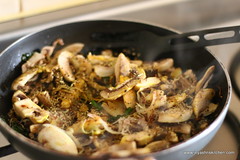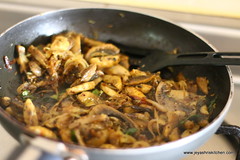 Cook for 2 minutes till the water evaporates. Switch off the flame and serve hot with rice or roti.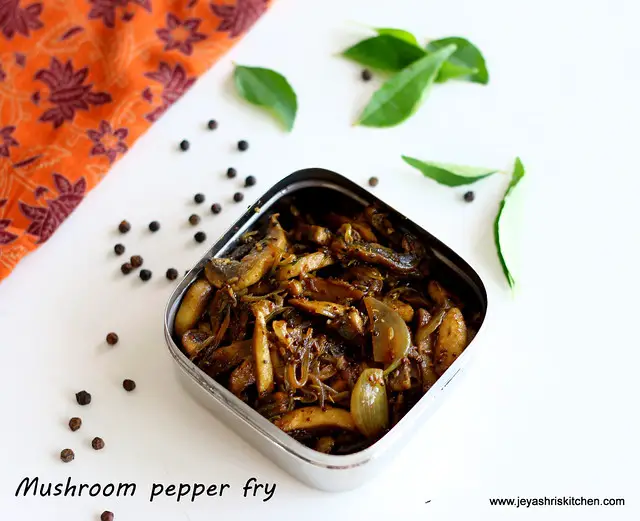 Notes:
You can add fennel powder, coriander powder, cumin seed powder and pepper powder instead of grinding this .
But using freshly ground spices will give a great aroma to the mushroom masala.