Any variety of kootu is loved by all of us at home. Evn my son who sometimes won't eat some veggies, if i make in the form of kootu, he will have it without any complaints. Keerai kootu i made it almost once or twice a week and among all kootu recipes, this one with keerai|spinach we like a lot. My mom makes this with manathakkali keerai , which we grow in our garden. I still love the freshness of the kootu she makes with home grown keerai. This kootu recipe is very easy to make and very healthy too. Check out my Keerai Masiyal and Keerai poriyal.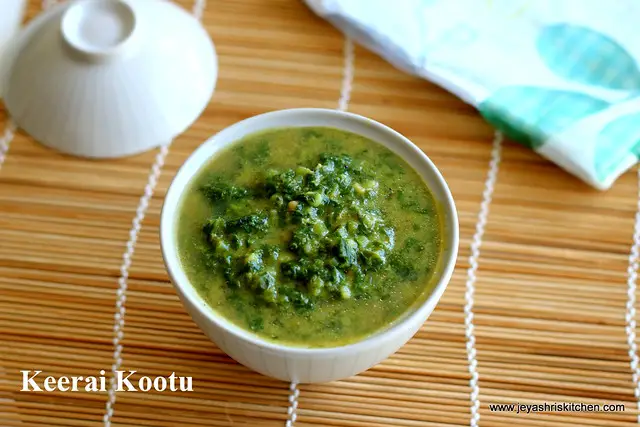 Ingredients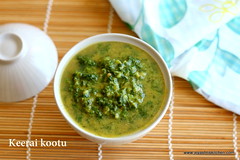 Preparation Time
: 10
mins
|
Cooking Time
: 25 |
Serves
: 4
Keerai | Spinach* – 2 bunch (around 4.5 cups)
Sambar powder – 1 and 1/2 tsp
Salt As needed
Asafoetida 2 pinches
Sugar 1/4 tsp
Turmeric powder 1/4 tsp
Yellow moong dal (un cooked) – 1/4 cup
Coconut 2 tblsp
Jeera | cumin seeds 1/2 tsp
Black pepper 1/4 tsp
Coconut oil 1 tsp
* I used the round spinach , you can use arai keerai or mulai keerai or even manathakkali keerai
Method:
Wash the spinach 4-5 times as they have small sands . Chop them finely.
Add sambar powder, salt,asafoetida, sugar and turmeric powder.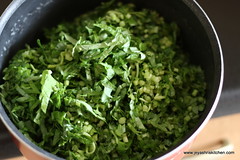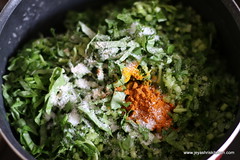 Add 1/2 cup of water and cook for 5-7 minutes . Let the raw smell of the sambar powder go and the keerai gets cooked. The keerai will get cooked very fast as they are finely chopped.
Pressure cook the moong dal with enough water.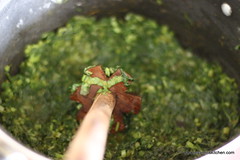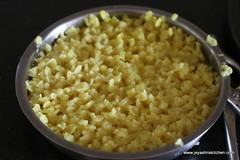 Grind the coconut , jeera, and pepper into a fine paste. Add little water if needed while grinding. do not add more.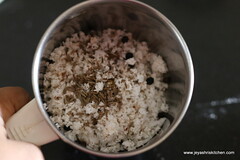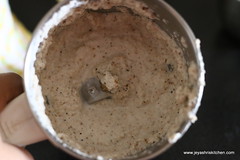 Add the cooked dal and the ground paste too.
Mix well and let this boil for 5 minutes .
Switch it off.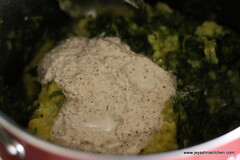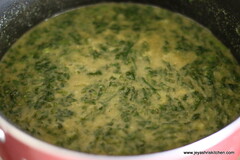 Temper mustard seeds and urad dal in coconut oil.
Serve hot with plain rice or as a side dish for Vathal kuzhambhu.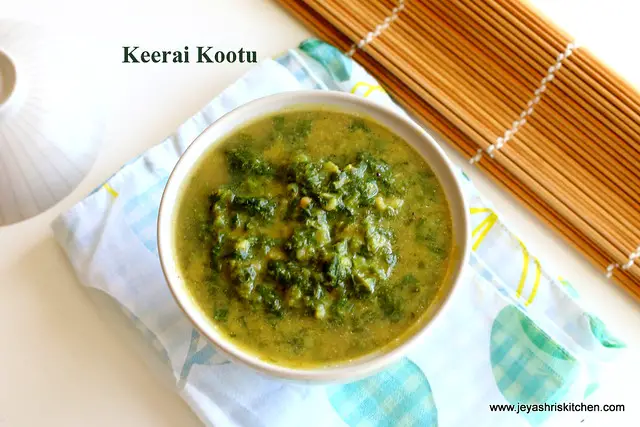 Note:
If you feel the kootu is bit watery, mix 1 tsp of rice flour and little water and add in the last and boil for 5 more minutes.