INDIAN DIET RECIPES
After trying out Instant Oats Idli , i wanted to explore more Indian version of Oats recipes. I tried out this Oats Upma for a weeknight dinner for myself ,and i liked it too. so after 2 days i made the Oats Upma again for me and my hubby. We both liked it and yesterday when i made the Oats Upma again i clicked the pictures too. This Upma is made in a jiffy and to be more honest , it tasted pretty good . So over to the recipe of Oats Upma:
INGREDIENTS:
| | |
| --- | --- |
| OATS(QUICK COOKING OATS) | 3/4 CUP |
| WATER | 1/4 CUP – 1/2 CUP |
| ONION | 1 |
| CARROT(CHOPPED FINELY) | 2-3 TBLSP |
| GREEN CHILLI | 1 |
| GINGER (GRATED) | 1/8 TSP |
| OIL | 2 TSP |
| MUSTARD | 1/4 TSP |
| TURMERIC POWDER | A PINCH |
| URAD DAL | 1/4 TSP |
| ASAFOETIDA | A PINCH |
| CURRY LEAVES | FEW |
| LEMON JUICE | 3-4 DROPS(OPTIONAL) |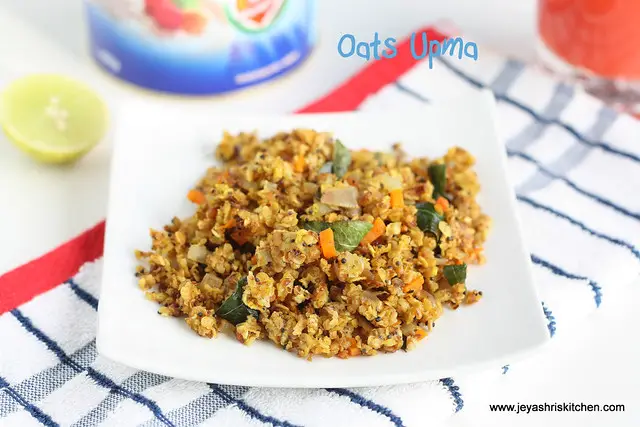 METHOD:
Dry roast the oats for few minutes without getting it burnt.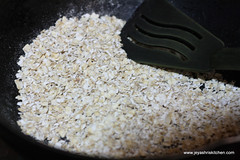 Chop the onions finely and slit the green chilli.
In a pan, add oil and add the mustard seeds, urad dal, green chilli, ginger and when the mustard splutters and the urad dal changes color add the onions, followed by that add carrots, and curry leaves and asafoetida. Saute well and add salt.
Once the onions becomes translucent add the roasted Oats and sprinkle with 1/4 cup of water.
Close the lid and cook for 1- 2 minutes in a low flame. Take out the lid and mix it again, if you feel it is dry just sprinkle 2-3 tblsp of water and mix well. Keep in the flame for few minutes and switch off the flame.
Add the lemon juice to this and mix well.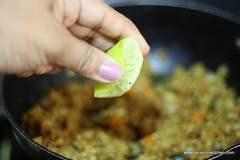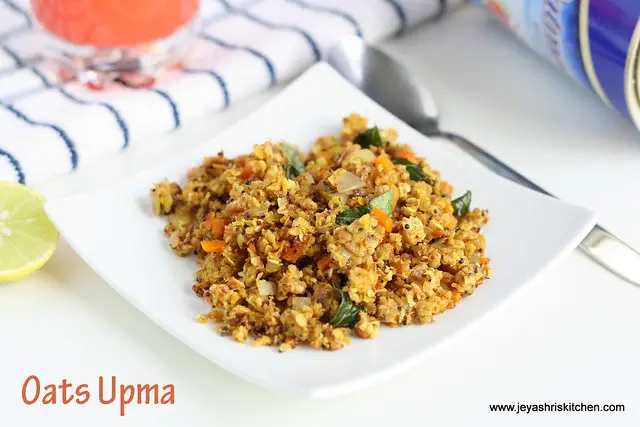 Notes:
You can add any veggies of your choice. Adding capsicum give a nice flavour to this.
Always serve this hot .
Actually i made and clicked it and it took 15 minutes. After that i sprinkled 2-3 tblsp of water and sauted for 2 minutes in a low flame. It turned out moist and soft.