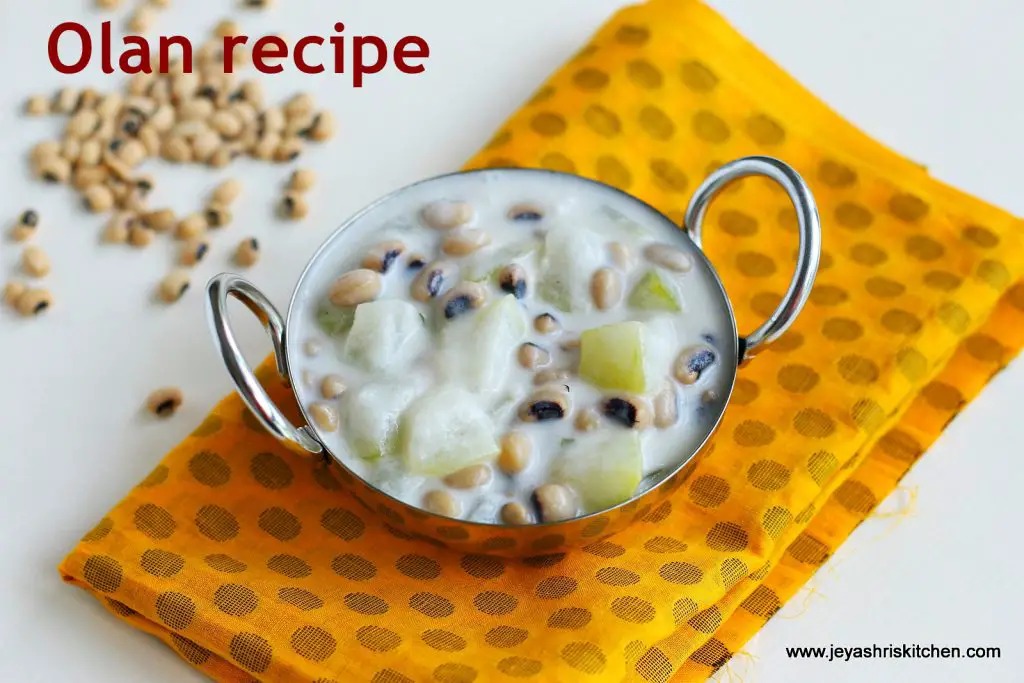 Olan | kerala olan recipe is a important recipe in the kerala onam sadhya menu. Other than sadhya it takes place in day to day cooking in Palakkad samayal. I have very less palakkad based recipes in jeyashris kitchen. Since i don't have any base and also surrounded by very less palakkad friends too. Recently one friend who shifted to my apartment, who hails from palakkad brahmin family, gave me the recipe of Olan and also the white pumpkin and karamani which is the key ingredient of olan. So i just moved on and tried this easy recipe of Olan and it turned out well. It tasted like South Indian Aviyal and paired up well with rice and papad. Check out my other kerala recipes below.
Chakka pradaman
Olan recipe
Preparation Time : 10 mins | Cooking Time : 25 Mins |Serves: 2
White pumpkin| vella poosanikkai 1 cup
Black eyed beans |karamani 2-3 tblsp
Green chili 2
Thick coconut milk 1/2 cup
Salt as needed
Curry leaves few
Coconut oil 2-3 drops.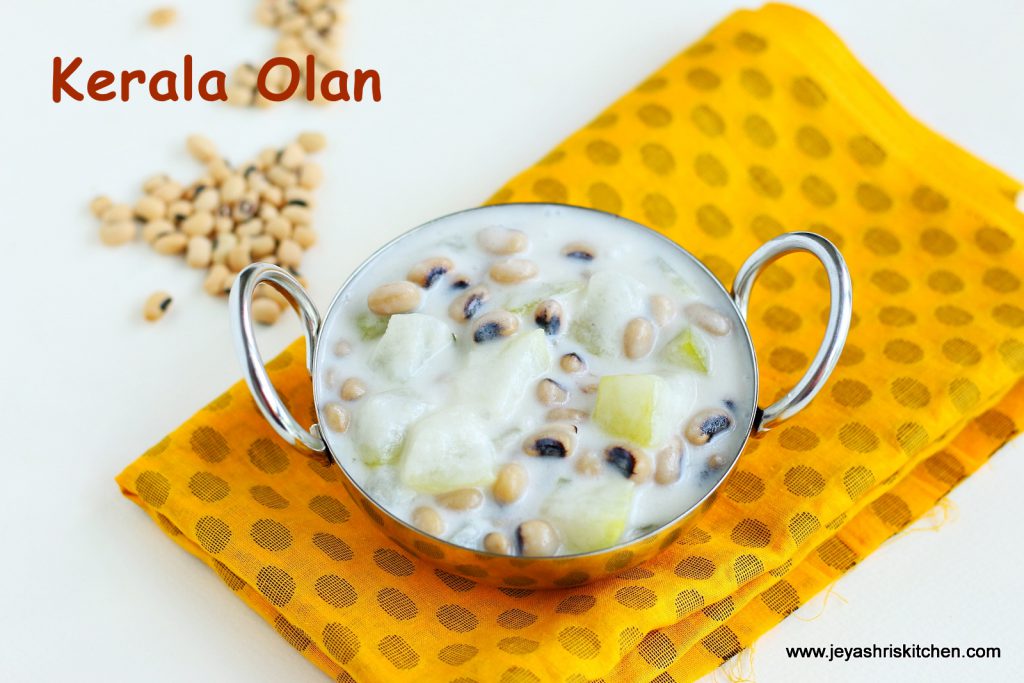 Method:
Soak the karmani|black eyed beans for 5 to 6 hours or overnight.
Cut the poosnaikai in to cubes and slit the green chili.
In a pan add the white pumpkin and add the slit green chili and add salt.
Add in 3/4 cup of water or thin coconut milk and cook the pumpkin till it becomes soft.
Ensure not to mash it. It should retain its shape.

Meanwhile cook the soaked black eyed bean in the pressure cooker by adding little water and a pinch of salt. Cook for 1-2 whisltes. Do not mash it, It should hold its shape and at the same time must be cooked too.

Drain the water from the cooked beans and add it to the cooked pumpkin. Mix well.

Add thick coconut milk and mix well. Do not boil much after adding coconut milk.
Just keep in the low flame for 2 minutes and switch off the flame.
Add curry leaves, generally the curry leaves is added without taking out the leaves from the stem and few drops of coconut oil. Mix well.

Serve with hot rice . We had with store bough banana chips.
Ulli theeyal is the best combo for this olan, according to me.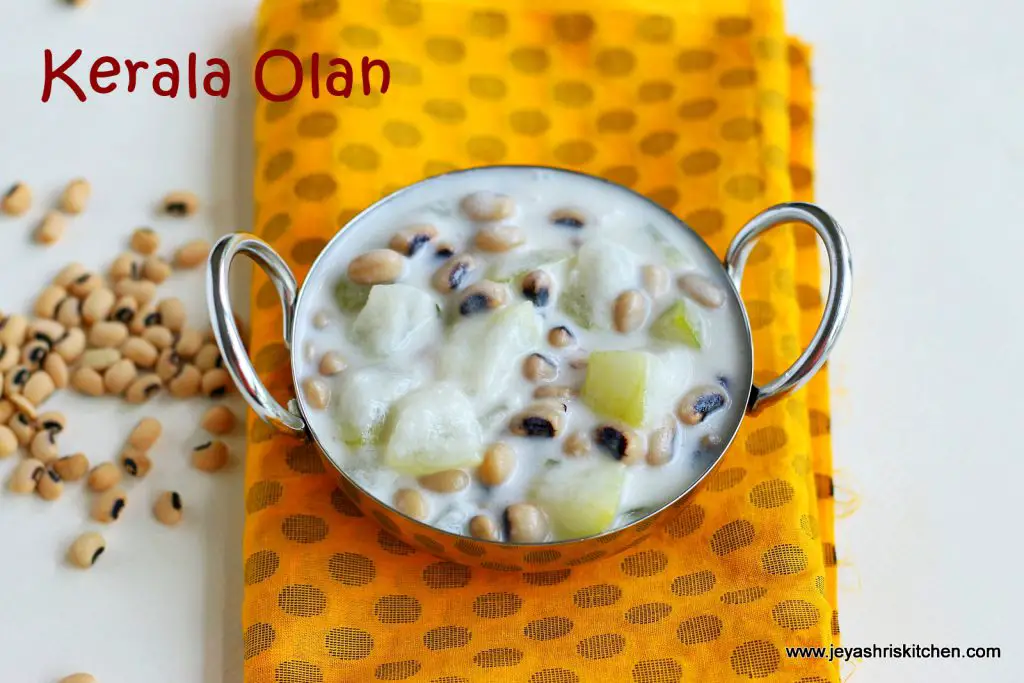 Notes:
Ensure that the white pumpkin and the black eyed beans should hold its shape and not over cooked.
You can use home made coconut milk or store bought coconut milk too.
If you feel that the gravy is not so thick, you can mix 1 tsp of rice flour with water and add to the gravy and give it a quick stir.