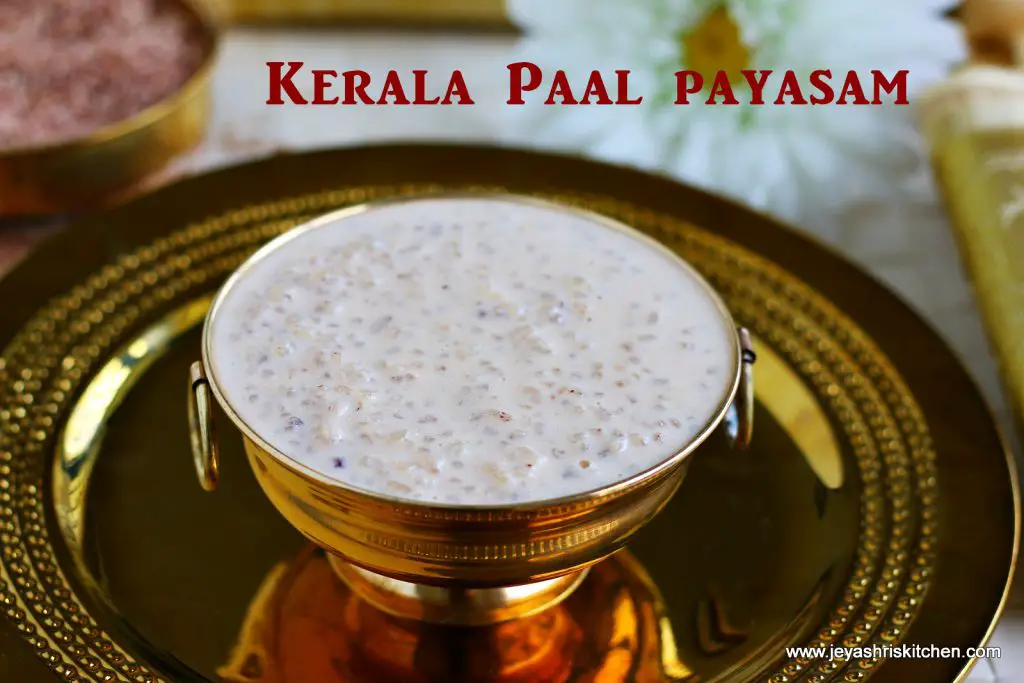 Paal payasam is a popular south Indian dessert and it is always served in South Indian weddings. I have already posted paal payasam recipe, my special first post in jeyashris kitchen. This Kerala paal paysam is a special recipe served in Onam sadhya menu. I have already posted palada payasam and ada pradaman recipe which is served in Onam sadhya menu. This recipe my friend Raji taught me, and also was sweet enough to pass the Kerala unakkalari rice too. Wishing all Malayalee friends a Happy Onam . Let this festival brings a lot of abundance and joy.

Kerala Paal payasam
Preparation Time : 5 mins | Cooking Time : 50 minutes |Serves: 4-5
Kerala unakkalari rice | raw rice | basmati rice 1/4 cup
Milk 1 litre ( 5 cups)
Sugar 1/4 cup + 2 tblsp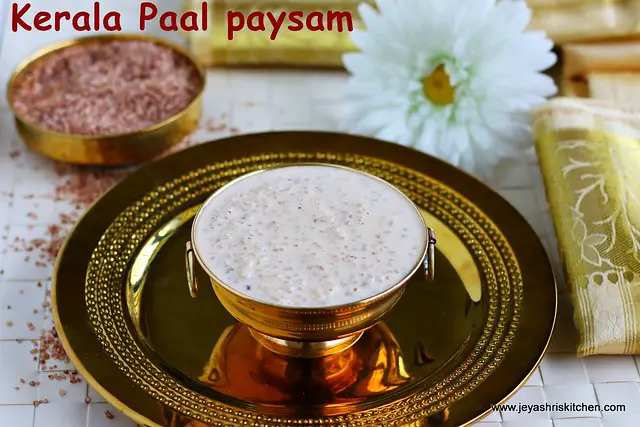 Method:
Wash the rice and pressure cook this along with milk for 4 whistles.

Keep the milk and rice in a big vessel and always keep it covered.
Keeping in a big vessel is to avoid the milk spilling out from the container and covering prevents that too.
Once it is done, take it out and transfer it to a heavy bottomed vessel.
Traditionally it is made in uruli , a brass vessel. I used my new ceramic WMF pan which is quite heavy.
Add sugar and start stirring it.

Keep the flame low and ensure that it should not stick to the bottom of the pan.

When the colour turns pink and the payasam starts thickening, switch off the flame .
The payasam tends to thicken up once it's cooled.

I cooked for 30 minutes in the low flame.
Payasam is ready to serve.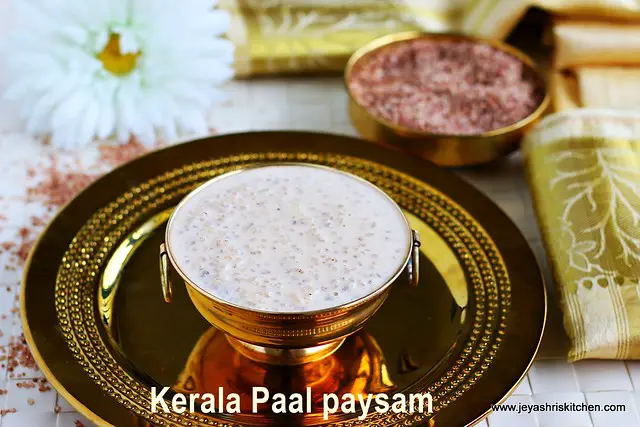 Note:
If you want to make it quickly, after 4 whistles simmer the flame to the lowest and keep in the cooker for 25 minutes.
If you do not get the kerala unakkalari rice, you can use the raw rice or basmati rice too. even seeraga samba rice gives a wonderful flavour.