Wish you a very HAPPY NEW YEAR 2017
Potato halwa recipe is a very easy and simple halwa recipe using potato and sugar as main ingredients. I have learnt this recipe from a friend's mother in law and made this in 3 of my cookery shows. It was a huge hit among my guests too. This halwa doesn't have a smell or flavour of potato while eating the sweet. This can be made in a jiffy and without stirring much. Let's start the new year 2017 with a sweet recipe, potato halwa. Stay tuned for many new interesting recipe coming up in the New year.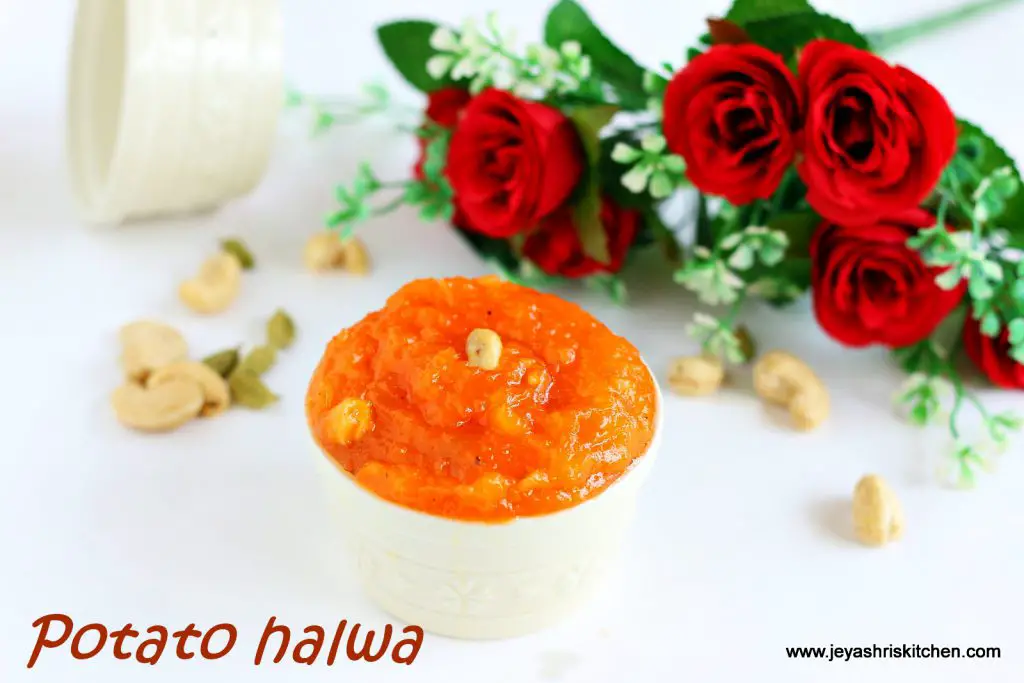 Check out my other easy halwa recipes
Potato Halwa recipe
Preparation Time : 10 mins | Cooking Time : 25 Mins |Serves: 3
Potato 2 (medium size)
Sugar 1/4 cup*
Orange | yellow food colour a pinch
Cashew nuts few
Ghee 2-3 tblsp
Cardamom a pinch
*grate the potato and measure the sugar. For 1 cup grated potato add 1/4 cup sugar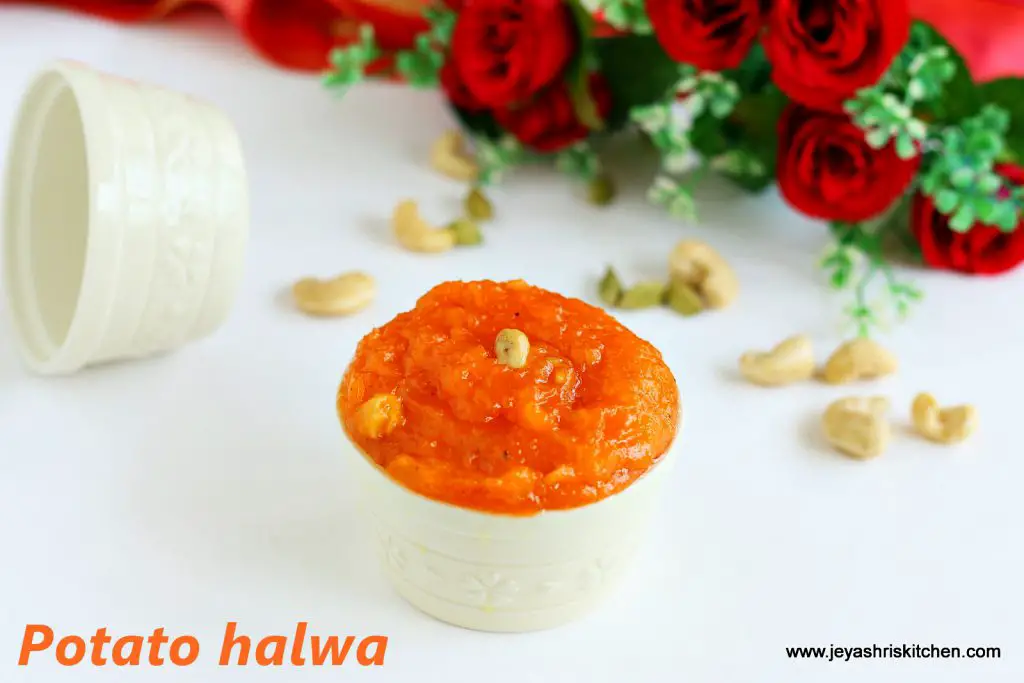 Method:
Boil the potato nicely and peel the skin grate the potato. Alternatively you can mash it nicely without any lumps.

In a pan add little ghee and roast the cashew nuts and keep it aside.

Add the potato and sugar to this and start cooking this in a medium low flame and stir continuously.
After 5 minutes start adding ghee in intervals.

Add ghee at regular intervals.

When it starts leaving the pan and oozes out the ghee on the sides, add the food color (mix with few drops of milk and add) and add the cardamom powder too.

Mix well and garnish with the roasted cashews.
Switch off the flame.

Potato halwa is ready to serve.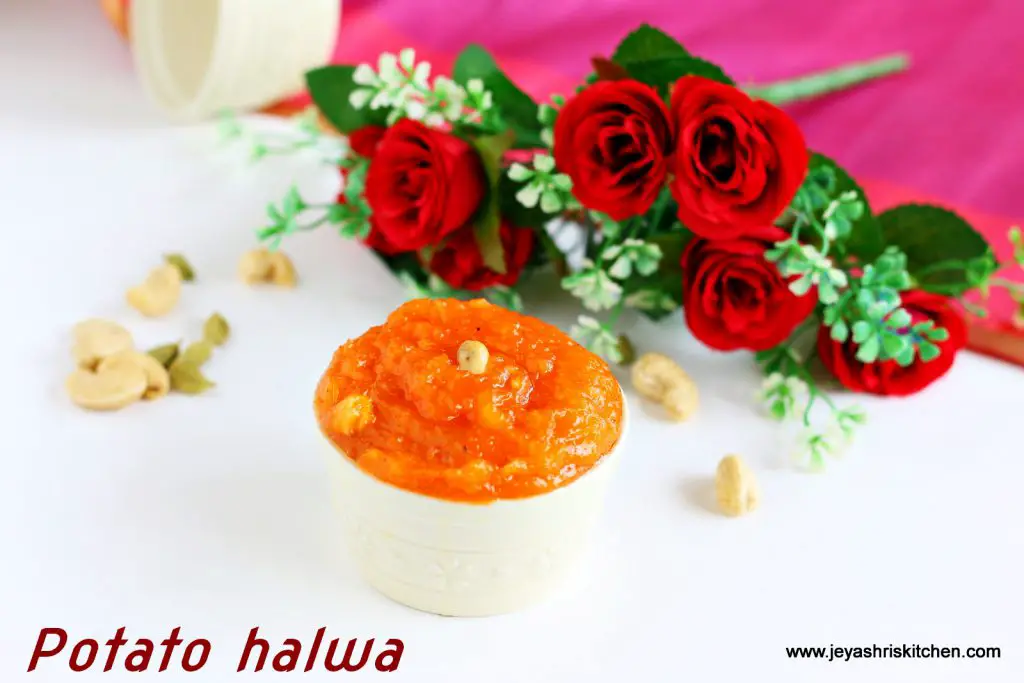 Notes:
This measurement of sugar is perfect for the halwa but if you want you can add little more.
Do not grate the potato for a long time and make the halwa. Once grated make it immediately.
Sweet potato can be replaced instead of potato. In that case reduce the sugar as the sweet potato will be have sweetness.
If the boiled potato is kept for a long time it will give a weird smell of potato.