Filipino fruit salad |Buko salad, is similar to the Indian fruit cream recipe. This easy and exotic dessert was introduced to me by my helper Joann, 2 years back. Also the
mango float recipe
also she only taught me. Most of my guests had tasted this yummy dessert and tried at home too. I made this for the guests who came for my cookery show in London. Everyone was impressed by this surprise dessert and asked me for the recipe. And many guests who tasted this asked me whether i have this recipe of fruit salad in jeyashris kitchen, so finally i have made this one day to make a post . In this recipe i used the tinned fruit cocktail, where as you can replace with fresh fruits like pineapple, pomegranate, grapes, mango and apple. Do not use fruits which are very sour. Also i have used the nata de coco, which i get here in tetra packs in the local Singapore fair price shops. You can chop the tender coconut meat (ilaneer thengai) and add to this. Try out this easy dessert recipe and impress your family and guests. A perfect
dessert for potluck parties
, where you can make this ahead and keep it in the refrigerator, as it tastes best when chilled.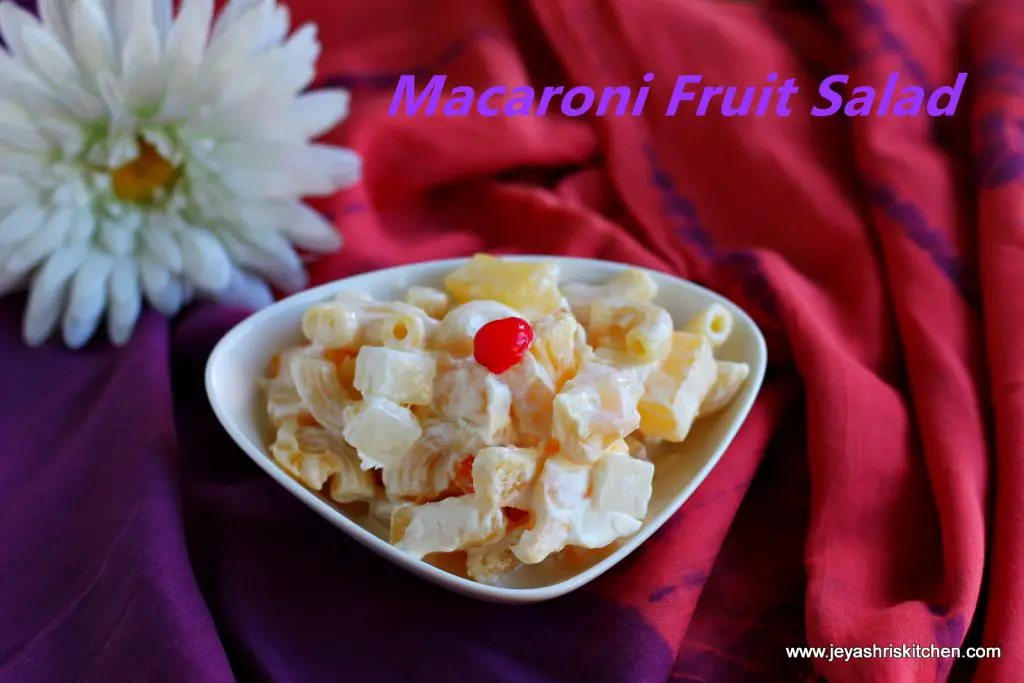 Filipino fruit salad
Preparation Time : 20 mins | Cooking Time : 15 Mins |Serves: 7-8
Macaroni pasta 1 cup
Fresh cream 1 cup
Condensed milk 1/2 cup
Tinned fruits 3and 1/2 cups (750 ml)
Nata de coco 1 cup (200 ml)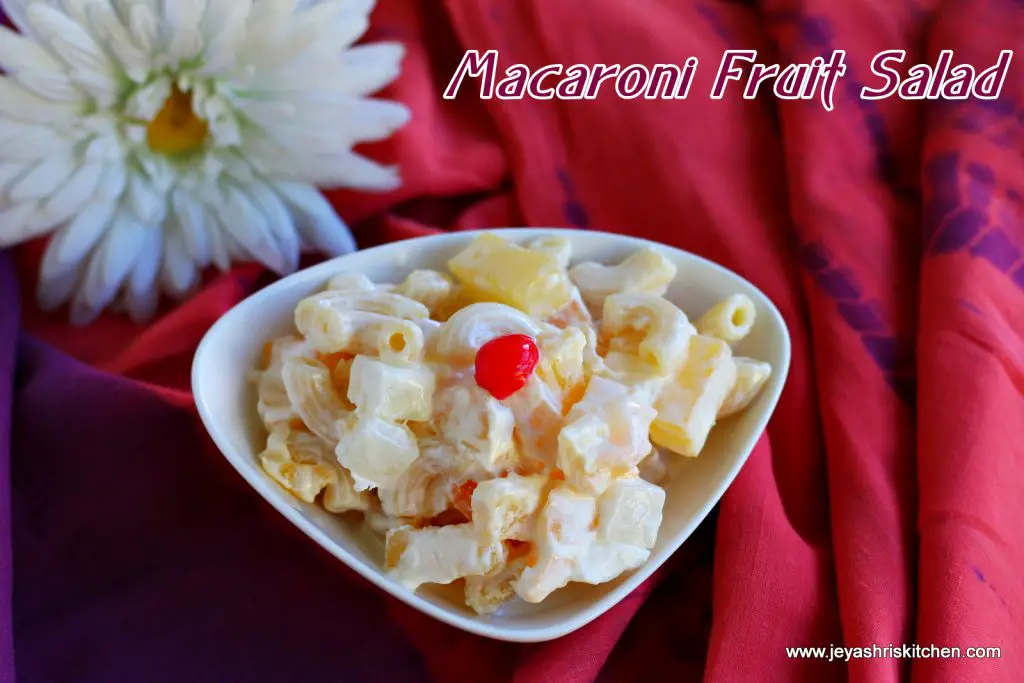 Method:
Cook the macaroni pasta in enough water. Do not add salt or oil while cooking.
Drain the excess water.

Open the tin and drain the syrup from it. We need only the fruits.
If using fresh fruits cut them into cubes and just add it in a bowl.
Do not use fruits which are very sour.
Drain the excess water from the nata de coco .
Add the drained fruit cocktail to a large bowl. Since we need to mix all ingredients we need a large bowl.
Add the nata de coco.
Add the cooked macaroni to this.

Add the fresh cream. I used amul fresh cream. You can add whipped cream too. I have tried once with the whipped cream too.
Add in the condensed milk. Mine was just perfect, but if you want more sweet you can add little more condensed milk.
Mix this well for an even coating.

Keep it inside the refrigerator. Serve chilled.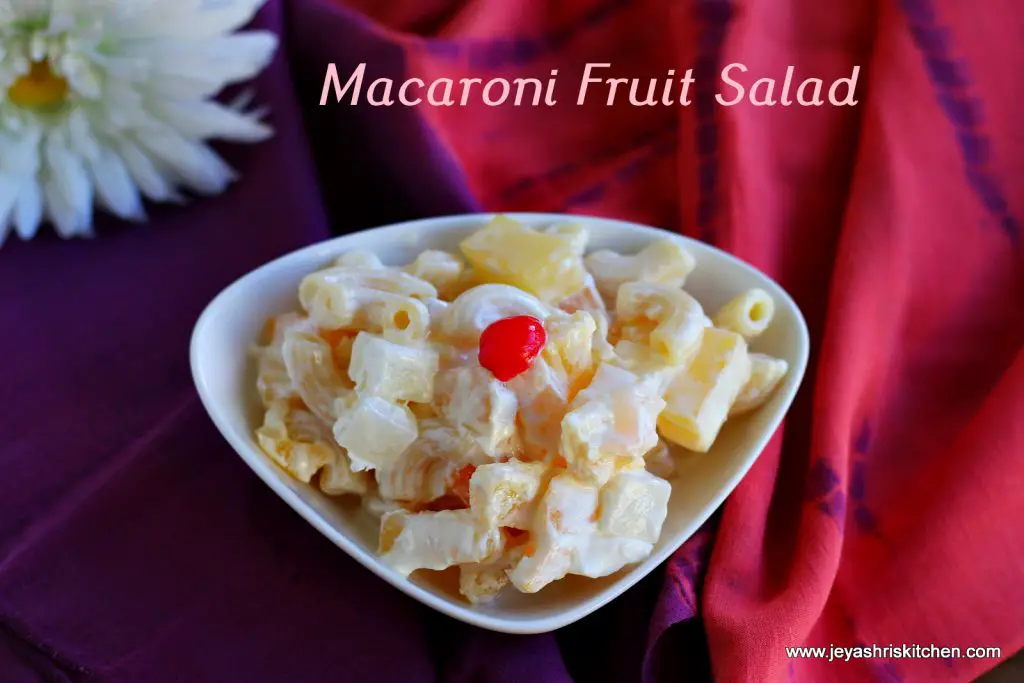 Notes:
This macaroni fruit salad | buko fruit salad will taste nice only when chilled .
Also give 3-4 hours of standing time to get the cream and the condensed milk to get infused into all the ingredients.
You can add cooked sweet corn also to the dessert.
Also cheese cubes are added to this salad too.
You can add some jellies to this salad.