Tomato poha|thakkali poha is a very easy breakfast or tiffin recipe, which can be made in 10 minutes. Even bachelors who has no idea on the spices or powders in the kitchen ,can make this upma. without much write up let us go to the tomato poha upma recipe. Check out my
batata poha recipe.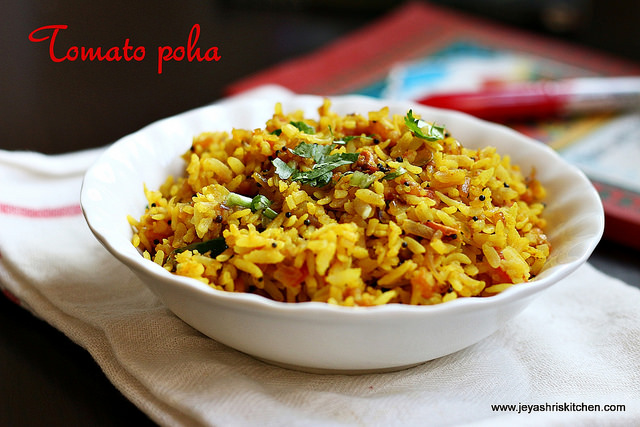 Tomato poha upma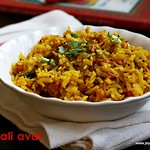 Preparation Time
: 10
mins
|
Cooking Time
:10 mins |
Serves
: 1
Poha | aval 1/2 cup (thick variety)
Onion 1
Tomato 1 small
Green chilli 1
Turmeric powder 1/4 tsp
Salt As needed
Oil 2 tsp
Mustard seeds 1/4 tsp
Urad dal 1/4 tsp (optional)
Curry leaves few
Garam masala 2 pinches ( optional)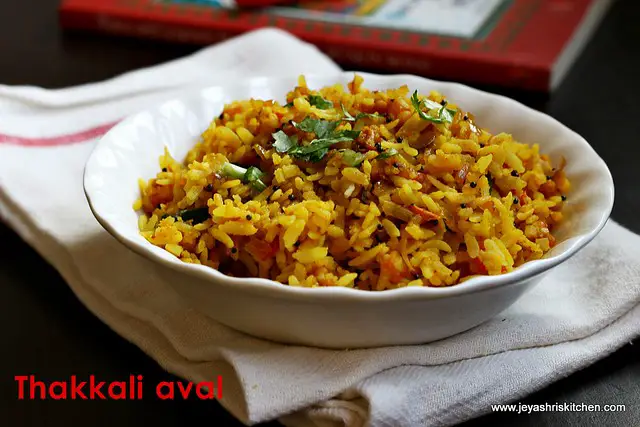 Method:
Wash the poha nicely and drain the water. Cover it and keep aside.
Chop the onions and tomato finely.
In a pan add mustard seeds and add urad dal(if using). When the dal becomes golden brown add in the curry leaves and slit green chili.
Add the chopped onions and saute for few minutes till they becomes translucent.
Add in the chopped tomatoes ,salt and turmeric powder.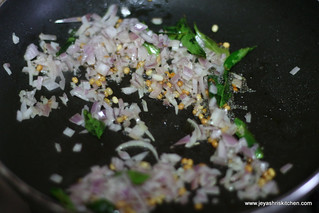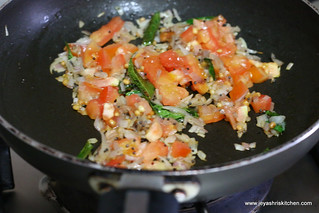 When the mixture turns mushy add garam masala if you want, and mix well. Keep the flame low.
Add in the washed poha to this .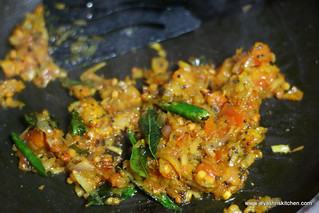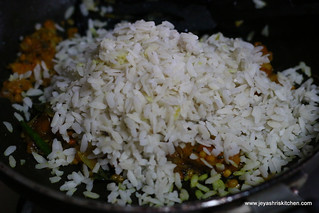 Mix well and if you feel it is dry just sprinkle 1 tblsp of water.
As the tomato has moisture it does the job of making the poha moist, still if it dry you can sprinkle water.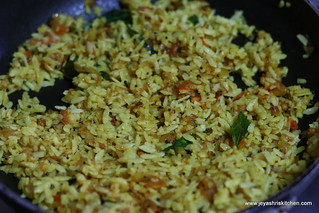 If you want you can add chopped coriander leaves before serving.
Always serve hot.