STEAMED RICE DUMPLINGS- Using idli rava.
Upma kozhukattai is a easy and healthy dish which is usually made for evening tiffin or dinner at out place. Though my kids doesn't prefer this very much now a days they started liking this and so i am making this once a week. Usually we make as the same procedure of Arisi Upma but addition of toor dal is opt ional in upma kozhukattai. But sometimes my mom add moong dal also which i like in upma kozhakattai.
Also check out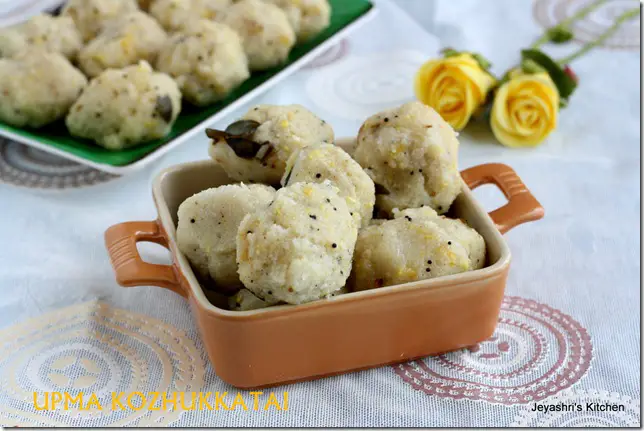 Recently i have started trying this with Idli rava which we can easily find in Indian grocery stores. If not you can wash raw rice and drain the water and spread in a cloth for 15 minutes to 1/2 an hour inside the home and pulse it in a mixer to get the coarse rava.
INGREDIENTS:(YIELDS APPROX 25 NO.)
| | |
| --- | --- |
| IDLI RAVA | 2 CUPS |
| WATER | 5 CUPS |
| YELLOW MOONG DAL | 2-3 TBLSP |
| CUMIN SEEDS | 1 TSP |
| BLACK PEPPER | 3/4 TSP |
| COCONUT GRATED | 2-3 TBLSP(OPTIONAL) |
| RED CHILLI | 2 NO |
| OIL | 3 TSP |
| MUSTARD SEEDS | 1/2 TSP |
| PEANUTS | 2 TBLSP(OPTIONAL) |
| CURRY LEAVES | FEW |
| ASAFOETIDA | 2 PINCHES |
| SALT | AS NEEDED |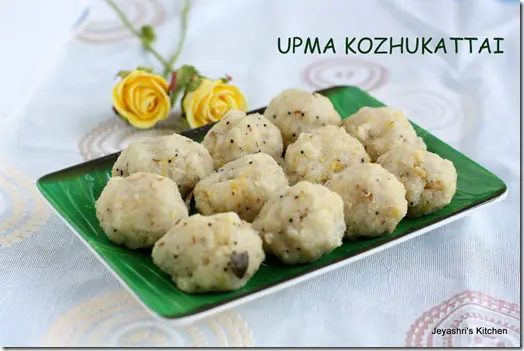 METHOD:
In a mixer pulse the moong dal , cumin seeds and black pepper.(i normaly crush the pepper in a pepper crusher as my kids will prefer this way)
Mix with idli rava and keep it aside.
In a pan add oil and temper with mustard seeds, asafoetida , peanuts(if adding) and red chillies.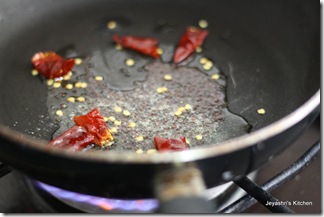 Add 5 cups of water to this and add salt to this.
The ratio of rava and moong dal mixture and water is 1:2.5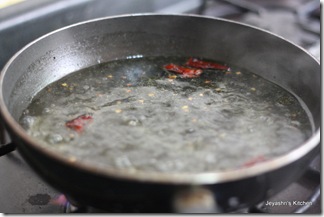 When the water comes to a rolling boil, simmer the flame and add the idli rava + moongdal mixture.
Add coconut(if using) at this stage.
Mix well without any lumps.
Let the flame be in medium.
Stir well.
When the water gets absorbed completely switch off the flame.
When the mixture becomes warm and can handle the heat with your palms start making round shaped balls or oblong shapes.
Steam in a greased idli maker for 8- 10 minutes.
Serve hot with any chutney .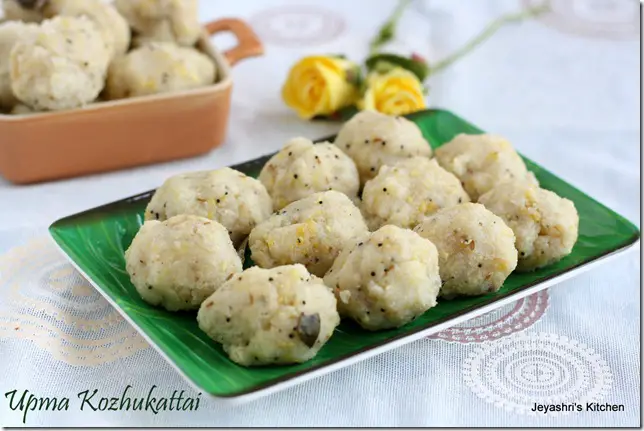 Note:
Do not leave the cooked idli rava mixture open for a long time else it will become dry and end up in hard and dry kozhukattais.
Make it when it is warm.
Grease you hands with a few drops of coconut oil while making balls.
Do not steam this more than 12 minutes else the kozhukattais will become hard and break while taking out.