Vathakuzhambhu is a usual one which i normally make with shallots, drumsticks or any othe rveggie. But this is the first time i am making with beetroot as one of my friend told that beetroot vathakuzhambhu is a popular one at her place. After i started making vathakuzhambhu with beetroot it has become a popular one at my house too. Go ahead and try this one and will like it for sure.
INGREDIENTS: (SERVES 4-5)
| | |
| --- | --- |
| BEETROOT (CHOPPED) | 1/4 CUP |
| TAMARIND EXTRACT | 4 CUPS |
| SAMBAR POWDER | 4 TSP |
| SALT | AS NEEDED |
| SESAME OIL | 2 TBLSP |
| MUSTARD SEEDS | 1/2 TSP |
| FENUGREEK SEEDS(Vendhayam) | 1/8 TSP |
| TOORDAL | 1/4 TSP |
| RED CHILLI | 2 |
| ASAFOETIDA | 2 PINCHES |
| TURMERIC POWDER | 1/4 TSP |
| CURRY LEAVES | FEW |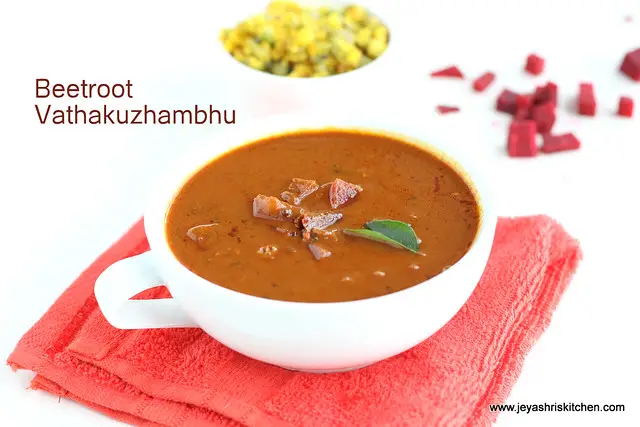 METHOD:
Soak the goose berry sized tamarind in hot water and extract 4 cups of tamarind water.
In a pan add oil and temper with mustard seeds , fenugreek seeds, toor dal ,red chillis and curry leaves.
When the dal turn golden brown add the beet root and saute for few minutes.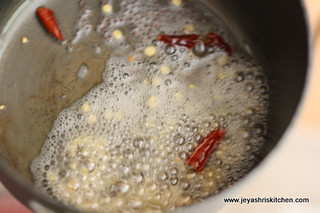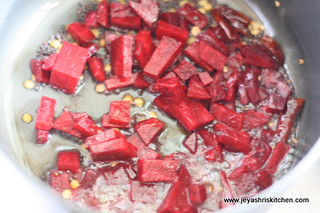 Now add tamarind water,sambar powder,turmeric powder,salt and asafoetida.
allow this to boil till it reaches a thick gravy consistency.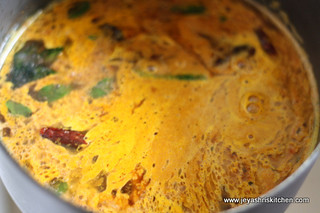 The beetroot will also get cooked by this time.
Add few curry leaves and smear a tsp of sesame oil on the top.
Normally we add little jaggery to this kuzhambhu, but since beetroot has sweetness no need to add it.
We had with Beans paruppu usili.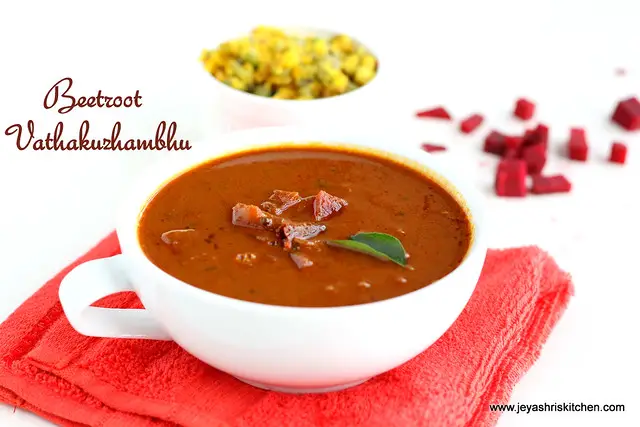 NOTE:
You can make this vathakuzhambhu with any veggies of your choice.
Some people add sambar powder in the oil and saute for a minute and add the tamarind water.