Planning lunch menu on a weekend is always a task for most of us. Actually cooking is not a task, what to cook is the task. I have started this Lunch menu combo series upon the request from many friends and readers. And this series is gaining a good response from all of you and that motivates me to do more. Thank you all so much. Check out my collection of Indian lunch menu ideas.
Vazhaipoo kootu | Banana flower kootu, the one which my mom makes during our childhood days but i never used to eat banana flower in any form. But when i started cooking after marriage, i used to crave for this kootu. Our taste always change right. Vazhaipoo is very good for uterus and amma always insist me to take vazhipoo frequently. The combo of kootu and fry is always a super hit at home.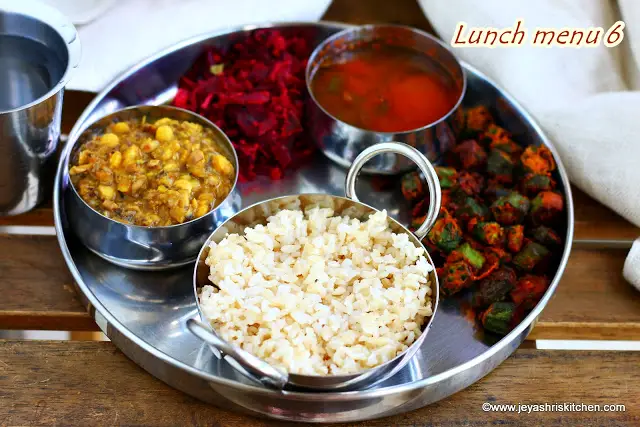 This week's lunch menu has
Curd (not in picture) 
Click on the name to get the recipes. See you all with an interesting menu next week. Stay tuned to some interesting recipes coming up in Jeyashris kitchen in the coming up week.