Last week, i in the saw fresh broccoli in the market and bought it without any second thought. Actually i wanted to make Broccoli stir fry, but finally ended up in making this yummy broccolii and paneer cutlets. Actually i made this for evening snack and had it along with tea. I used paneer as a binding agent and the cutlets turned out so well. You can also use the same combo of paneer and broccoli for making paratha too. Try out this broccoli and paneer cutlet . Check out my Potato cutlet too.
Ingredients
  Preparation Time
: 30
 mins
|
Cooking Time
: 15 Mins|
  Yields
: 13 cutlets
Broccoli   1(small)
Paneer    1/4 cup (scrambled)
Roasted Peanuts   1/4 Cup
Red chilli powder  1/2 tsp
Garam masala powder  1/4 tsp
All purpose flour   1 tblsp
Salt   as needed
Bread crumbs  4-5 tblsp
Corn flour    1 tblsp
Oil      for deep frying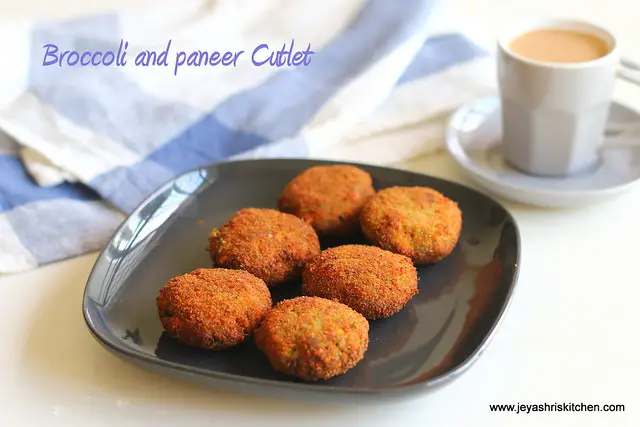 Method:
Wash and pat dry the broccoli. Grate them using a grater or you can roughly chop them and pulse it in a mixer.
Scramble the paneer. (put it in hot water and drain the water after 10 minutes. scramble with hands)
Pulse the peanuts coarsely. I used the roasted peanuts If using raw peanuts, dry roast them in a slow flame for 10 minutes . Take out the skin and coarsely pulse it. You can add cashew nuts instead of peanuts,if you want.
Add red chilli powder, salt , garam masala and all purpose flour to this.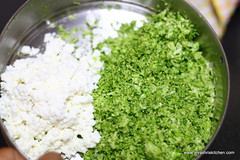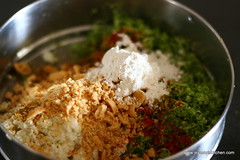 Mix it well into a tight dough. Make into small patties of equal size. Keep the patties covered and put them in the refrigerator for 30 minutes.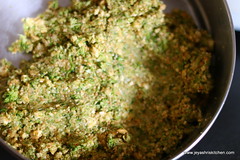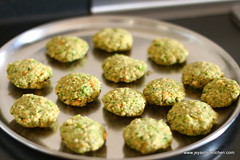 In a wide bowl, add the corn flour and mix with water. Let the mixture be bit watery, no too thick. It should be without any lumps.
Keep bread crumbs in a wide palte.
Dip the patties in corn flour paste and quickly roll them  on bread crumbs.
Heat oil for deep frying. Fry them in oil on both sides, till they become golden brown.
Do not put too many cutlets into the oil at the same time.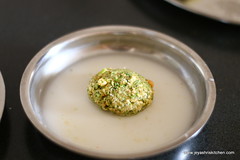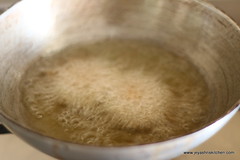 Drain them in a kitchen towel and enjoy with tea or coffee.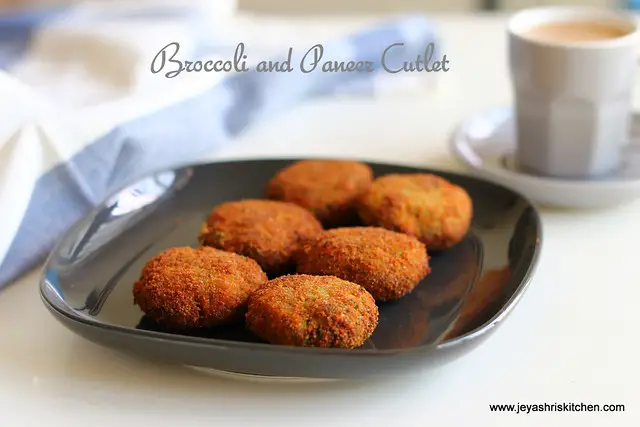 Notes:
Drying the broccoli after washing it is necessary, else the cutlets will not be firm.
And while squeezing out water from paneer also squeeze out nicely.
In case if it turns watery, add one mashed boiled potato or some more roasted peanuts to this.
A tblsp of all purpose flour will also work.
You can make the cutlets and put in a ziplock and freeze it the previous day. It can be fried the next day.