Healthy Broccoli soup recipe.
When i went to the wet market today for my vegetable shopping, without any second thought i picked up the fresh broccoli and on the way back i decided to make a soup out of this,keeping in mind the recipe i read in a magazine long back.
It turned out really well and my son,  who never eats broccoli, loved the soup very much.
Check out my other soup recipes
INGREDIENTS:
| | |
| --- | --- |
| BROCCOLI | 1 MEDIUM SIZED |
| ONION | 2 NO |
| POTATO | 1 NO |
| GARLIC | 4-5 CLOVES |
| SALT | AS NEEDED |
| MILK | 1/4 CUP |
| PEPPER | AS NEEDED |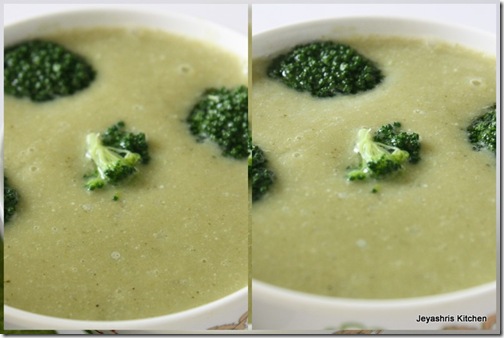 METHOD:
Cut the broccoli into pieces and wash them.
Cut the onions and potatoes into big cubes.
Peel the skin of garlic .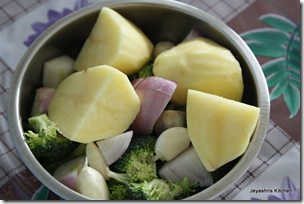 Keep some florets of broccoli aside .
Pressure cook the rest with onions,potatoes and garlic till 3 whistles.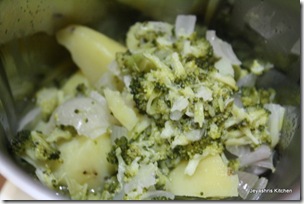 Allow it cool. Grind it into a smooth paste.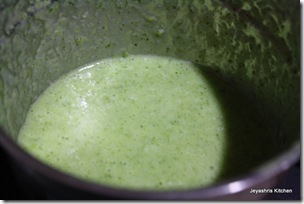 Add 1 cup of water and the milk to the ground mixture.
Bring it to a nice boil and add the pepper and salt .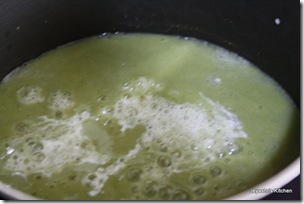 Boil the few broccoli florets, which we kept aside, in 1/2 cup of water.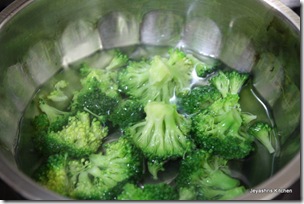 Put these florets in the soup.
You can skip this step  also.