Full meals or traditonal tamilnadu meals or kalyana sappadhu, whatever we call, i always enjoy very happy cooking a full meal. Though now a days , we cook so many variety of cuisine for guests, this traditional tamil nadu meals will always have a special appreciation always. Two weeks back when i had guests at home i made this traditional lunch. Though i felt later , it could be more elaborate with one more curry and a sweet pachadi, still the guests enjoyed the meal. Will post one full tamil nadu meals soon. My mom always used to make this menu for newly married people who visit our place during our childhood days. My mil's place the menu will be slightly different, which i will post soon.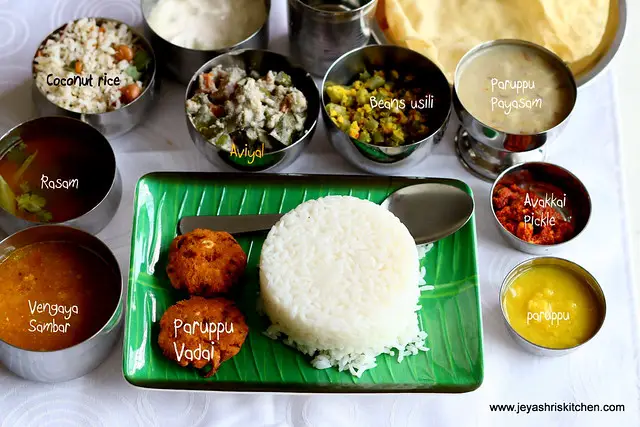 The menu which i made was
COCONUT RICE

RICE
COOKED TOOR DAL
CURD
APPALAM
I made cucumber raitha but forgot to keep while clicking.
You can add potato curry, tomato sweet pachadi in the menu.
Enjoy cooking and see you all with more interesting recipes in this week. Have a fantastic sunday.