Hara bhara kabab is a potato, spinach and green peas patties usually made for starters or tea time snacks. Few months back during India trip my  brother in law was casually telling me that my co-sister is good in making this hara bhara kebabs. Though is a doctor by profession ,she is a very good cook too. I noted the recipe of Hara bhara Kebab from her and i tried it once after coming back home. But that time i had some problem with my camera, somehow couldn't get the pictures of the kebab on that day. After that i thought of trying but some how, any one ingredient will be missing in my pantry.So finally today i have all ingredients to make this hara bhara kabab and most importantly have mood to make this too,i made today and   i am posting the recipe of how to make hara bhara kebab.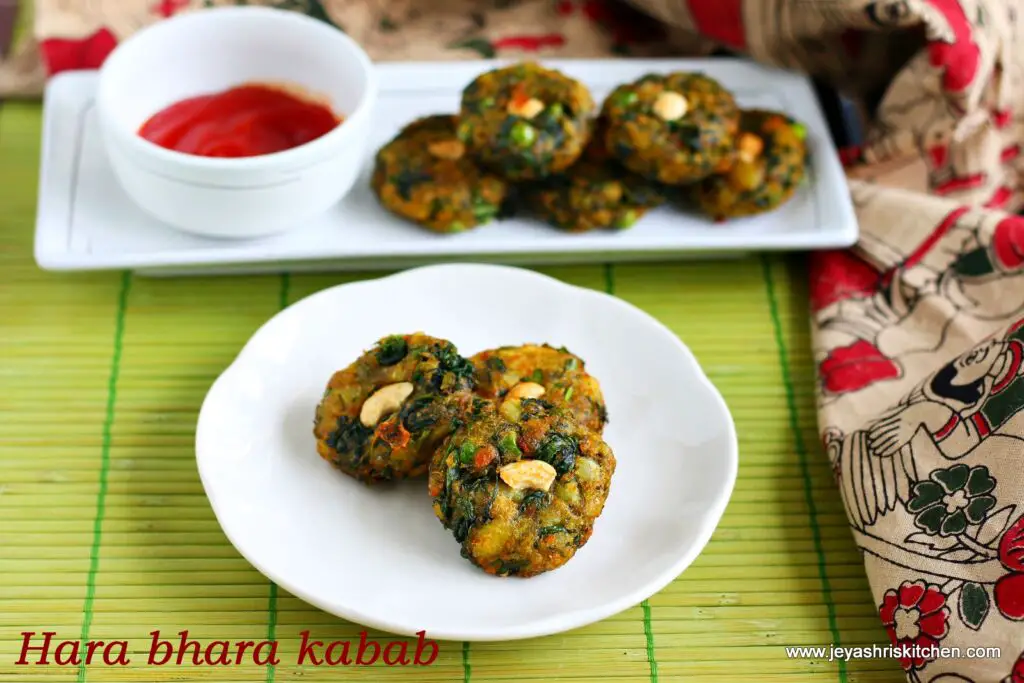 Hara bhara kabab
  Preparation Time : 15 mins | Cooking Time : 25 Mins |yeilds: 11
     Spinach | palak    1 cup
     Green peas 1/2 cup
     Coriander leaves  a handful
     Green chili  2
     Garam masala  1 tsp
     Potato   2
     Corn flour  1 tblsp
     Salt   as needed
     Cornflakes   1/2 cup
     Oil   for deep frying  
                     Video on how to make hara bhara kabab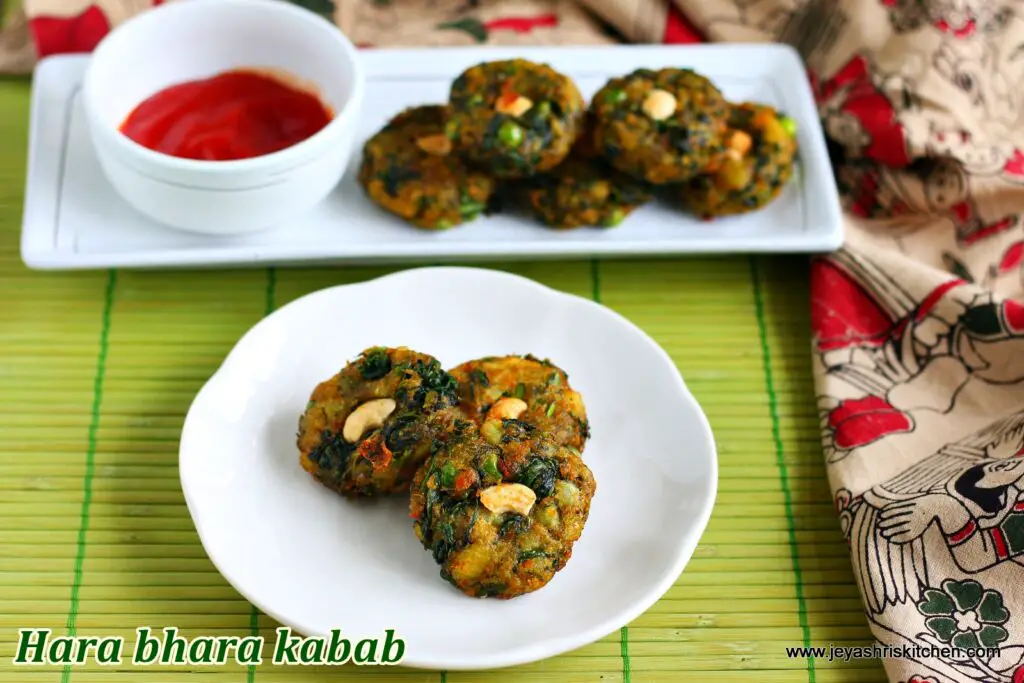 Method:
Boil the potato and peel the skin and mash it nicely.
Blanch the spinach and peas in hot water. Just wash the spinach and immerse in hot water for a few seconds and take it out.
Drain the water and squeeze the extra water completely.

I used frozen peas, if using fresh ones, pressure cook the peas and drain the water.
Squeeze the extra water completely from the peas. If moisture is there it will make the patties loose.

Grind the coriander and green chilli in a mixer.

Grind the cornflakes in the mixer into a fine powder.

Ensure you had drained out  the water completely from the spinach and green peas.This step is very important. If extra moisture is there the kebabs will not turn out well. it will break while frying and become soggy.
Mash the green peas with hands and chop the blanched spinach finely.
Add this to a wide bowl.

In a wide bowl, add the mashed potato, blanched peas, spinach,coriander chilli paste ,salt. garam masala, corn flour and add the powdered corn flakes.
Mix everything together and make it into a dough like mixture.

Make it into round patties or oblong shape.
Place a half cashew on the top the kebab.

Heat the oil for deep frying and  when the oil is hot gently place the kebabs into the oil. do not over crown the pan. Fry the kebabs in a medium flame on both sides. Drain the excess oil in a kitchen towel.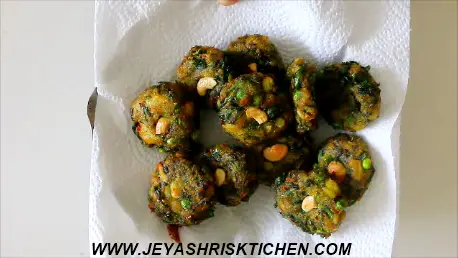 Serve hot with tomato ketchup or green chutney.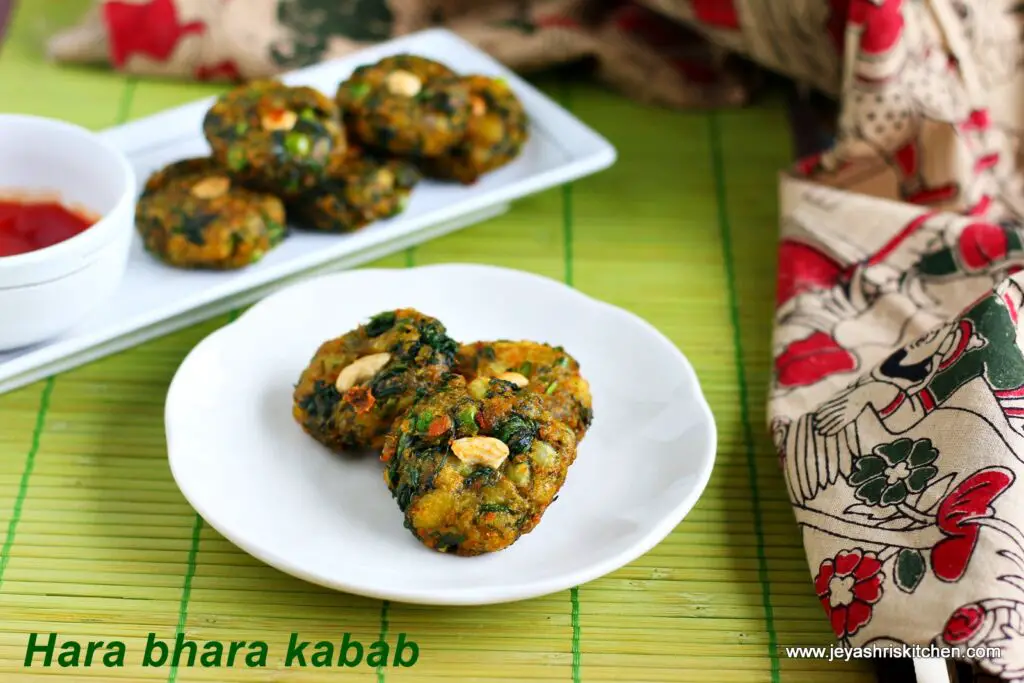 Note:
Drain the water completely and squeeze out the excess water nicely from the palak and peas.
Instead of corn flakes you can add bread crumbs.
Corn flour can be replaced with besan |chickpea flour . Roast it nicely in a low flame for 10 minutes and add to the potato spinach mixture.
I used plain cornflakes.