Rice and Rajma, called as Rajma chawal is a super comfortable and one of our family's favorite meal. I always keep stock of soaked Rajma in my freezer so that i can make Rajma any time i want.  Mostly  i pack Rajma and rice for kids lunch box. Some times when i am not in a mood to cook and elaborate meal on a weekend, i make Basmati rice and rajma along with some lassi. So Today's lunch menu is Rajma chawal.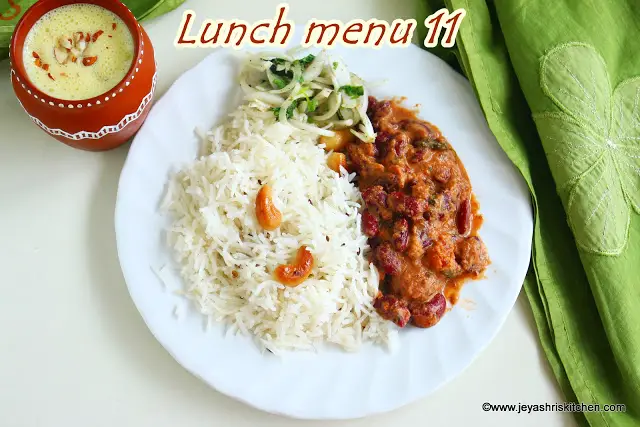 On the plate 
For the masala onion, i thinly sliced the onions. Added it to a wide bowl. Added  1 finely chopped green chili, few chopped coriander leaves and a dash of chaat masala. Add salt to taste.
Mix well. Make it just before serving.