Vazhipoo vadai , i remember eating at my friend's place during my childhood days. Her mom makes this in very small coin size and we used to eat so many vadais without any counts. Long time i was planning to make vazhipoo vadai, but some how finally i made this last week. We had this with simple rasam rice and it tasted very awesome. Even you can make this for a tea time snack too.

Ingredients

  Preparation Time
: 20
 mins
|
Cooking Time
: 20 Mins |
  Yields
 : 11 vadais
     Channa dal (kadalai paruppu)  1/2 cup
    Toor dal   2 tblsp
    Vazhaipoo chopped  3/4 cup
    Red chilli   4
    Fennel seeds(sombu)   1 tsp
    Salt   as needed
    Onion    1-2 
   Curry leaves   few
   Oil     for deep frying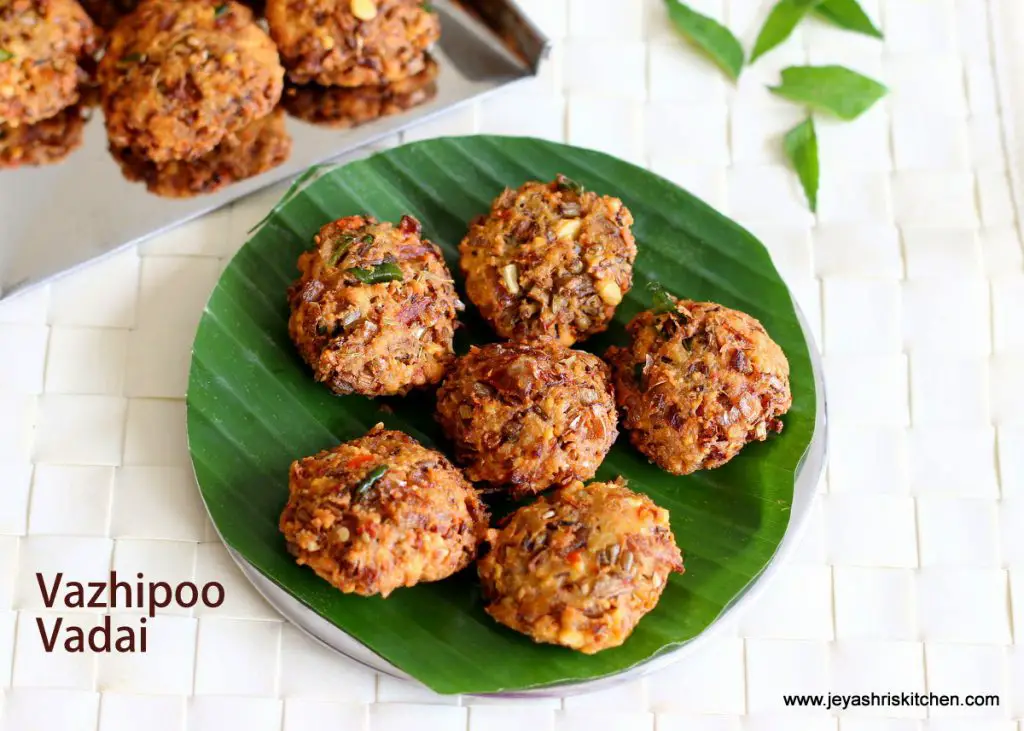 Method:
Soak the channa dal and toor dal in water for an hour.
After an hour drain the water and grind the dal coarsely along with red chilli and sombu.
Do not add water while grinding.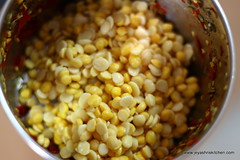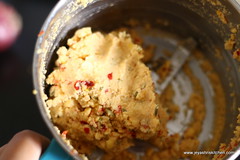 Just before making the  vadai, add finely chopped onions,chopped vazhaipoo, salt and curry leaves.
Mix well. Now the vazhaipoo vadai mix is ready.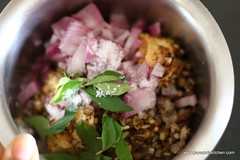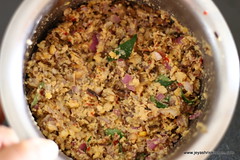 Click here to see how i cleaned the vazhipoo
Keep the oil hot. Put a small piece of batter to this and if it fluffs up immediately, the oil is ready.
Bring it to medium.
make the dough into small patties.
Carefully put them into the oil.
You can put 4-5 vadais in the oil depending on the size of the pan.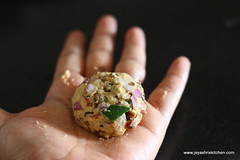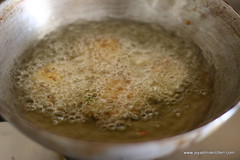 Let them fry till golden brown and take this out.
Drain this in a kitchen towel.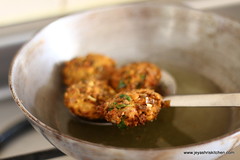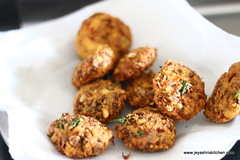 Serve hot always.
Even with curd rice this vadai tastes awesome.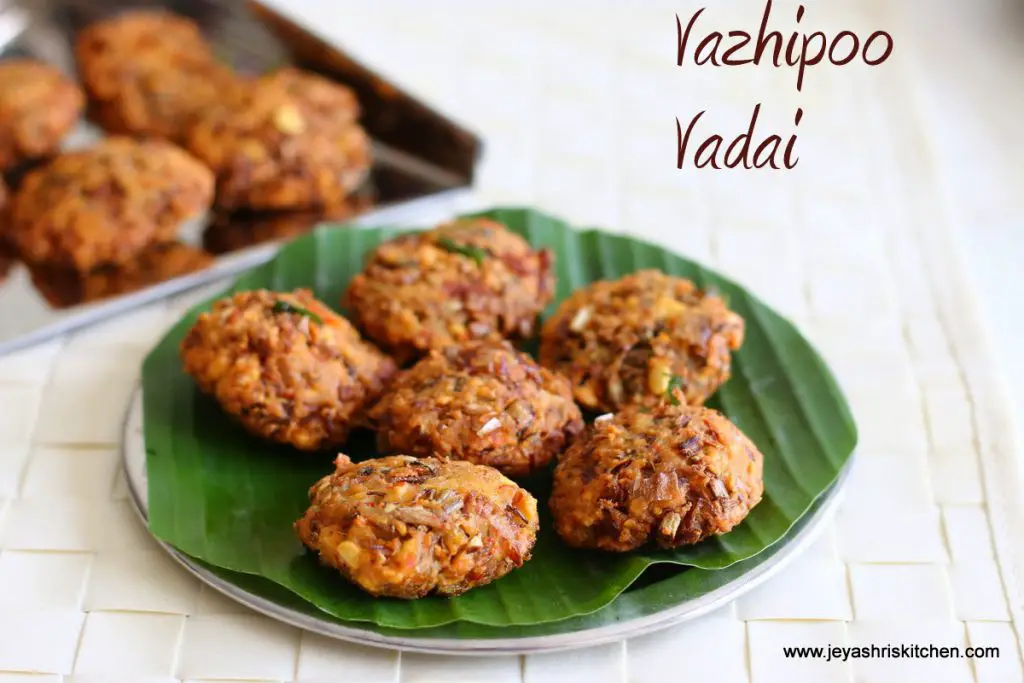 Note:
Add salt , onion and cut vazhaipoo just before making the vadais.
Ensure water must be completely drained from the vazhaipoo before making.