Cooking for guests , for many episodes i made the food for my own family . As you all know practically it is not possible for me to call guests every week. This particular meal i made specially for my friend, who was moving out of Singapore . She is a North Indian and loves South Indian food. When i invited her for dinner, she strictly told "Jeyashri don't make north indian food , please make it south indian" . And also she didn't give me much trouble in deciding on the menu and told me that she want idli and sambar in the menu and also avial. So my job is so easy is and i decided the menu in few minutes and noted it down in a paper, so that i will not forget !!. We had a lovely moment and the entire family loved the food. I made the meal for dinner and you can make this for a weekend brunch too.
Planning to come back with some other interesting series soon.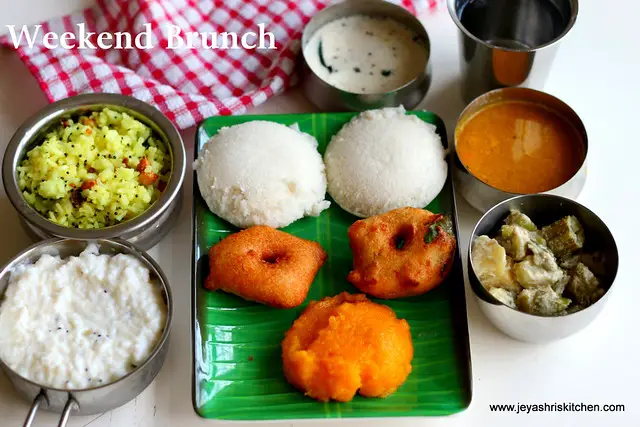 The menu i made includes: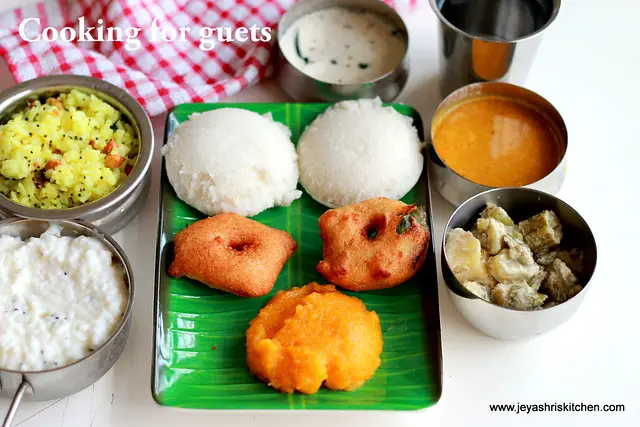 See you all soon with some interesting recipes in this coming week.