After a short trip to Hong kong and had outside food for 5 days, we all craved for a home made food. This arai puli kuzhambu is one of my favorite . Few days back when i was talking with my sister, she was telling about amma's chow show kootu. So i decided to make that too, as i suddenly started craving for that. Though i don't know why the name arai puli kuzhambu, but i learned the recipe from my perimma. I saw her making this in my mom's kitchen and tried making at home. This is one of our family's favorite too. I planned to make a jeera rasam, but didn't make rasam.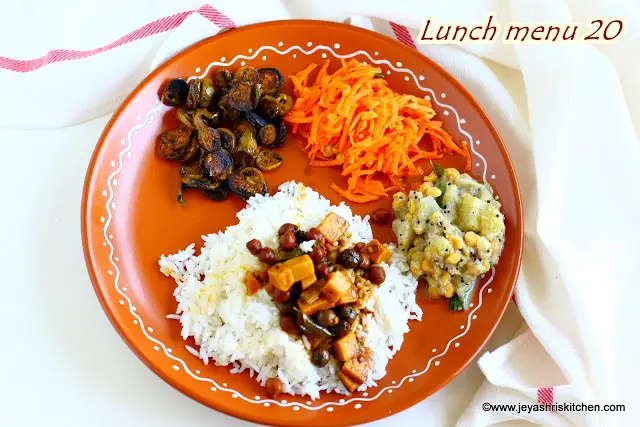 Click on the name to see the recipe
Plain rice
Carrot salad (grated carrot, green chili, salt and lemon juice)
Stay tuned for interesting recipes coming up in the next week.