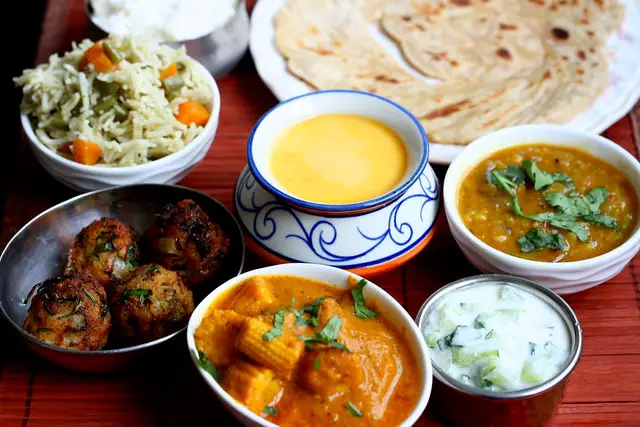 This week cooking for guests will have a menu of my personal favorite , which i cooked for my own family. Actually i made this on the day before my birthday. When you are planning to cook for a small family , which you have invited, you can make lachha paratha, else stick on to phulkas. Carrot Kheer can be made on the previous evening and kept chilled in the refrigerator. Potatoes for Aval pakodas can be boiled in the morning and it will be used later. this menu serves good for both lunch as well as dinner. Generally if i palnned to make curd rice , i make it first as it will be nice when it is served chilled. Let us see in detail the menu i cooked .
Thank you aparna for this cute bowl (the one in which i have kept  carrot kheer)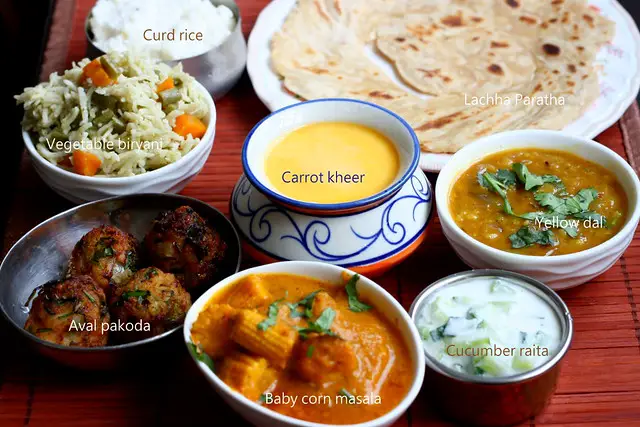 The menu was
AVAL PAKODA  – FOR STARTER
CUCUMBER RAITHA
Enjoy this menu. Will soon come up with some interesting guest cooking recipes in the coming weeks.