Paneer Biryani in pressure cooker a super hit one pot meal. Last whole was too busy with my brother in lawa family around. We had so much fun with everybody and roamed around the city crazily. Once they all left i am not in a mood to cook an elaborate meal. So made an one pot Paneer biryani for lunch.
This paneer biryani is always a super hit among my friends and guests. Also in my debut TV show in Jaya tv, i made this Paneer biryani.
This weekend's lunch menu, Lunch menu 9, has (click on the name for recipes)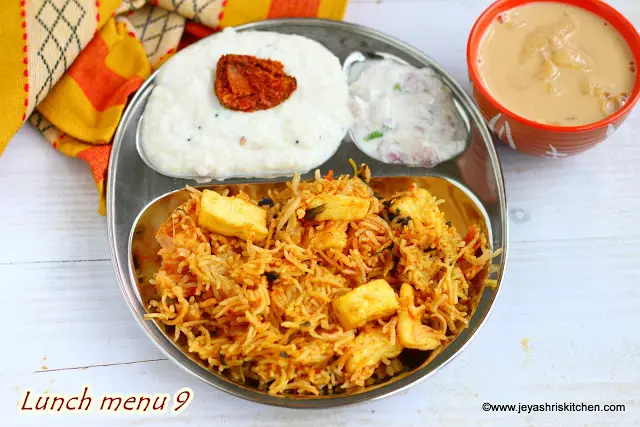 Do try the interesting lunch menu combos from Jeyashris kitchen. Stay tuned for more recipes coming up next week.