Vada Pav recipe with step by step pictures, Vada pav is one among the
 most popular street food in Mumbai.
Though i have not been to Mumbai, i have heard from my friends about this Vada pav.  Varun told me to make this for his evening snack one day. The reason being he got fascinated towards the name "Vada Pav" when his friends told him. Anyway, i made this today and waiting for him to come back from school to eat his snack.  I got the recipe from my friend J, and i little bit tweaked it according to my taste.
Though the post may be elaborate, the recipe is simple . You can make the dry red chutney in advance.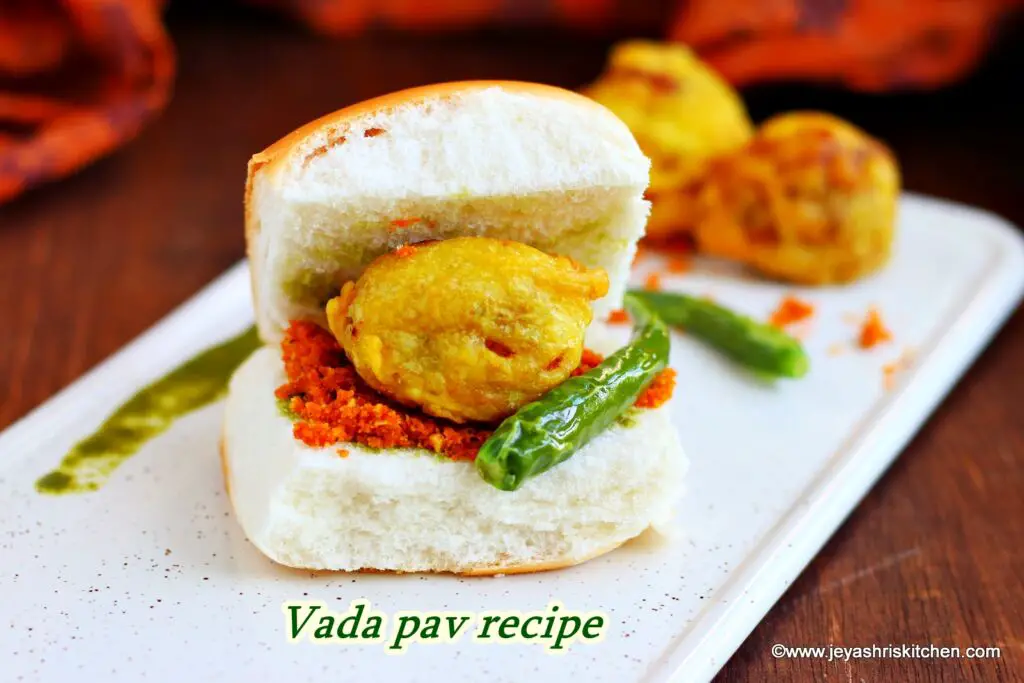 Check out my
Ingredients

  Preparation Time
:
30 mins
|
Cooking Time
: 30 Mins |
  Serves
: 4
For Potato Filling
    Boiled Potato   2
    Onion  2
    Green chilli   2
    Garlic  6-7
    Oil    2 tsp
    Mustard seeds 1/4 tsp
    Turmeric powder  1/4 tsp
    Salt  As needed
For Dry Red Chutney ( Garlic Chutney)
    Garlic   4 pods
    Dry coconut (koprai)  1/4 cup
    Red chilli powder  1 tsp
    Roasted Peanuts     2  tblsp
    Sugar  1/4 tsp
    Oil    1/2 tsp
    Salt  As needed
For the outer dough
   Besan |kadalai maavu   1/4 cup
   Turmeric powder        1/4 tsp
    Salt                   As needed
    Baking soda       A pinch
    Oil             For deep frying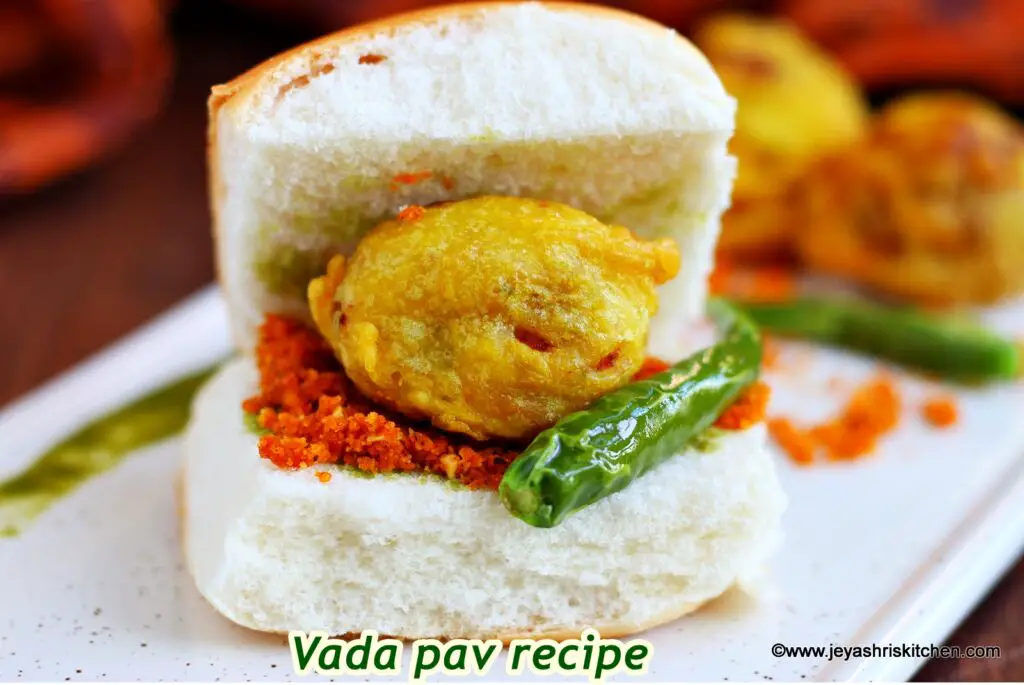 Method:
For potato filling( makes 12 bondas)
 Chop the onions , garlic and  green chilli very finely.
In a pan add oil and add the 2 tsp oil.
Throw in the mustard seeds and when it splutters add the garlic and green chilli. When the garlic turns slightly brown add in t onions and add salt.

Saute till the onions become translucent.

Mash the boiled potato and and add it to the onions. Add turmeric powder. Saute well by mixing it together.
Potato filling is ready. Make them into a equal sized balls of a lemon size.  Keep it aside.

For outer layer
In a wide bowl  add the besan, turmeric powder , salt and baking soda.
Add water little by little to make it into a thick paste. Let the dough be the consistency of a thick idli batter.

Heat oil for deep frying. Dip the potato balls in the batter and carefully drop them in the oil. Deep fry them .

Drain them in a kitchen towel.


For the Dry Garlic Red chutney:
In a pan add oil and add garlic. Roast them till they become golden brown. Keep it aside.
When cool grind this, red chili powder, dry coconut, roasted peanuts into a fine powder (without adding any water) along with salt and sugar.

Dry red chutney is ready .
Let's see how to arrange the Vada Pav.
Slit the buns , but not fully. Let the edges be stay connected to each other.
Apply green chutney on one side. I applied on the base side.
Spread dry red chutney to the base of the bun.
Place a potato ball (deep fried potato balls) inside this.

A fried green chilli can be placed near this for extra spiciness.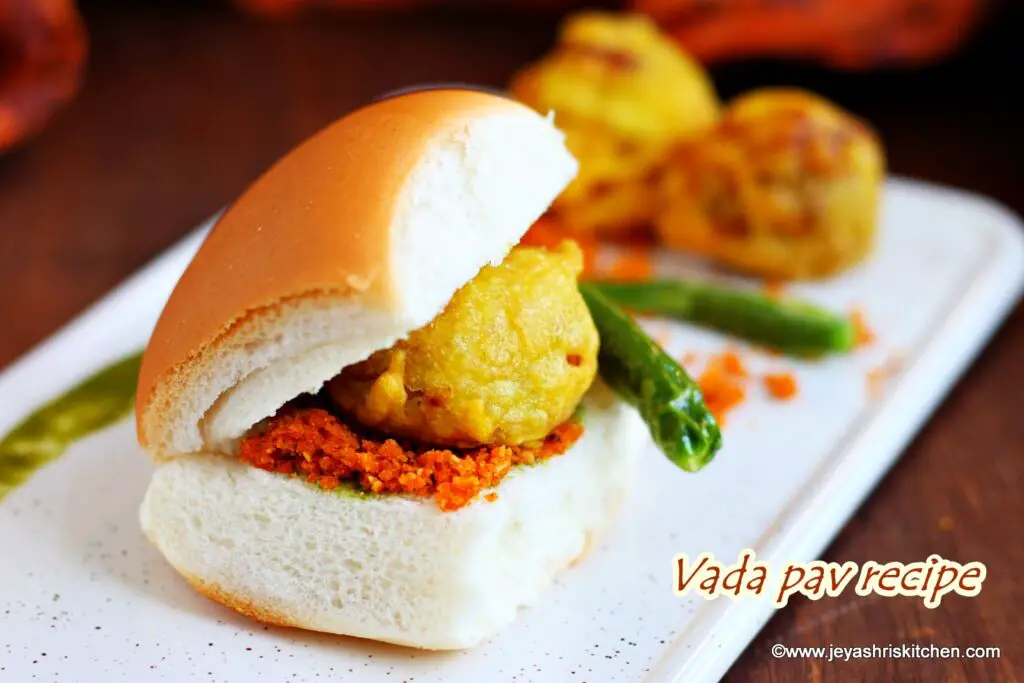 Note:
In the red chutney you can add 1/2 tblsp of roasted white sesame seeds while grinding.
Instead of deep frying the vadas you can  cook them over the paniyaram pan, which i do generally for Koftas and make a low calorie Vada pav recipe.