This week menu is again an indo-chinese menu like the menu which i posted on the 3rd week. This week we have long weekend here in Singapore for the occasion of Chinese New Year. Last weekend we went to a Indo chinese restaurant called
Manchurian club
 ,for dinner. Varsha gave me an idea to prepare a meal by making all the items we ordered there. So during the eve of the long weekend i made this elaborate Indo -Chinese menu. Though it seems to be little elaborate , it took 2 hours for me to complete this meal. Let's go in detail as what i cooked.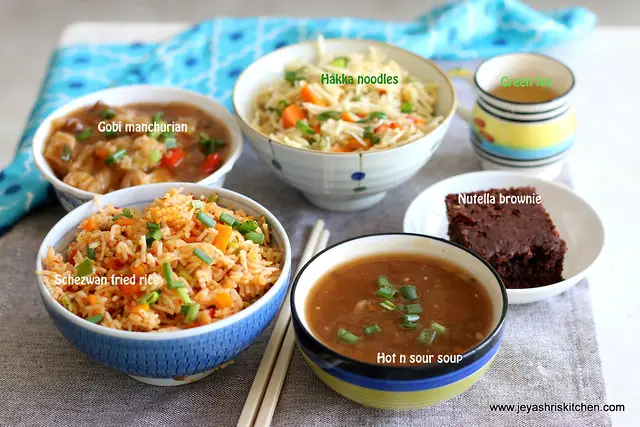 The menu included the following items:
I made the schezwan sauce on the previous day night. If making this menu for lunch cook the rice first and allow it to cool . Chop all the veggies. Just make it an hour in advance. I baked the brownie on the same day.
Enjoy this menu and will see you all with an interesting combo next weekend.