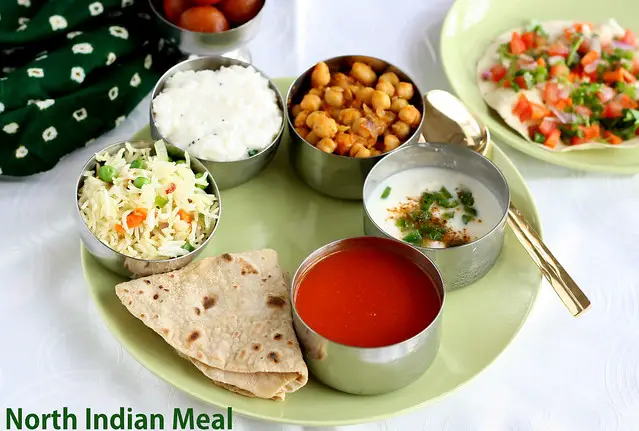 Whenever i call anybody for dinner i generally make a north Indian meal as it is liked by everyone . Generally i make the dessert the previous day . If making rotis i make the dough in the afternoon after lunch and will make all the dishes and roll the rotis in the last. Last week when the exams got over for kids and the school holidays started. As we all are in a relaxed mood and it was raining badly i planned to prepare an elaborate meal for dinner. I had soaked Channa in the morning as my son wanted Poori with Chole for Dinner. I made poori only for him and for the rest of us i made Roti.
We are going to India for 2 weeks and i will be posting the rest of the posts for this month from Chennai, for the first time. Generally i schedule posts, before vacation. I couldn't make it this time. I am prepared with my clicks and posts will come as usual.
Here is what i made on a rainy day for dinner. Click on the links below to see the recipes.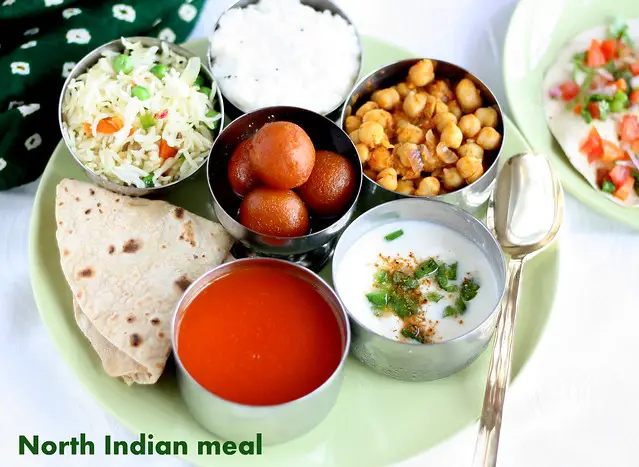 See you all with an interesting Guest Series in the coming week.