A
tithi Devo Bhavah –
which in sanskrit means "The Guest is God". I have grown up seeing my mom and patti treating guests coming to our house very nicely and my house is always filled with guests and my native place Madurai , city of Temple and our relatives and friends visit our place so often and stay for a day or a week to see nearby temples. My mom being a working women always pampered guests and never cooked a simple menu when guests are around. Those days we don't have maid at home too. As grown up in that situation i never missed a chance to invite people to home whenever i have time and cook elaborately for them. In fact i started this blog upon the sweet condition of Rak's as i have to send an entry for her event Cooking for Guests which she hosted on my request. 
Though now a days due to kids studies, my own personal work and hubby's office work weekends i never get time to call people to home but if i time permits and i call any of my friend's here i never miss to cook an elaborate meal for them . Though it is a big effort when they happily eat and say they enjoyed the food , that gives me a lot of happiness. 
Every time when i invite i break my head what to cook for them and so i started this Cooking for guest series. I will be posting the menu plans and it will be a mix of Lunch, dinner , breakfast or evening Tiffin.
Even you can alter few items and can cook the menu for your family too if you don't have guests at home.  
Whatever you cook, cook with happiness and serve with lot of love, even though the menu is simple and not very hot , the love will make the guest feel completely satisfied. I think all of you agree with this . Happy cooking and happy hosting.
So my dear readers, be my Guest and join this journey for a visual treat. With your all your support i hope we all will enjoy this journey. Let me start with the 
South Indian lunch meal today.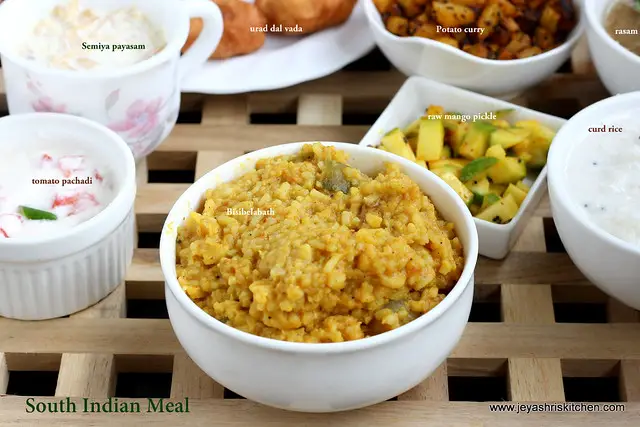 I made
The papad i fried the before night and payasam i made the before day night and kept in the refrigerator. You can chop the vegetables in advance to make the next day little hassle free.
Set the curds the previous day night. If the guests are coming for lunch keep your breakfast simple. Let it be a bread jam or a cereal. So that you will have enough time to cook and clean the entire kitchen and be with a happy smile on the face to welcome the guests.
 Feel free to share this post with your friends .