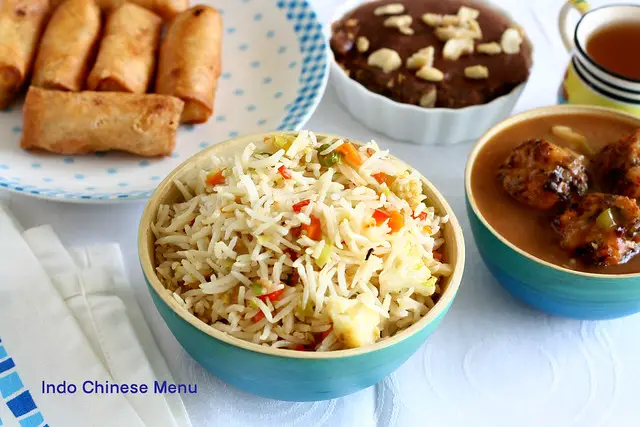 Indo Chinese menu is always liked by everyone at my home. For a change with usual chapathis this indo chinese menu with fried rice, manchurian, spring rolls, biscuit pudding and Ice lemon Tea, this combo is always a super hit among my kids and  guests. I made Spring rolls for starter. You can make Gobi Manchurian too. I made Spring rolls and put in a zip lock cover and kept in the freezer. I just fried before serving. Biscuit pudding also you can make ahead and keep it chilled the before day. Ice lemon tea can be made in the morning and kept in the refrigerator. Generally it is preferred to serve Ice lemon Tea if guests are coming for Lunch. Serve it before 7 if they are coming for dinner.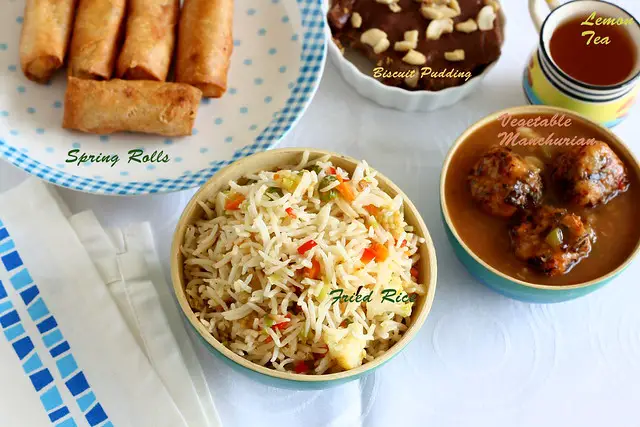 Click on the items below to get the recipe:
Curd rice
can also be made if you want.
See you next weekend with some interesting guest series recipes.