It's almost 4 months now, i have started the lunch menu series. Thank you all for the support and motivation, which keeps me going. This week is a long weekend here in Singapore and i planned to make a meal with some paneer gravy. I planned to make Dum paneer kali mirch, a creamy delicious paneer recipe, which doesn't require the addition of tomatoes. Yes i had only one tomato when i started planning for the menu, so I decided to make this Dum paneer Kali mirch. Call me lazy, bit bored to make chapathi, decided to make Ajwain parathas and the entire menu was a super hit at home. They all polished off everything, before i finish my clicks. Check out my collection of Indian Lunch menu ideas.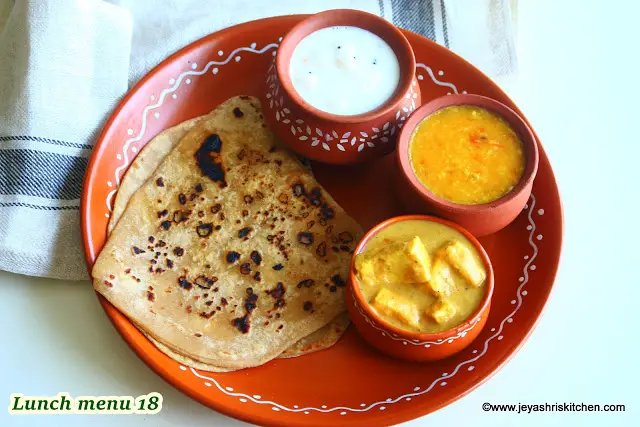 Click on the name of the dish to see the recipe
See you all with some interesting recipes coming up next week.